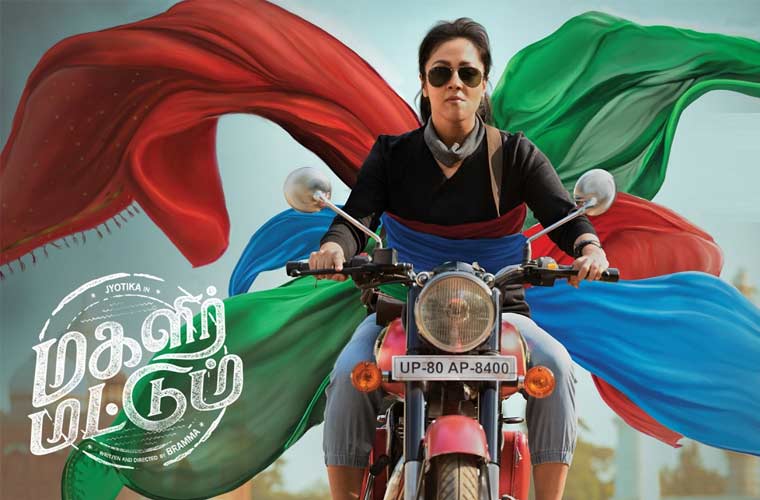 Targetting the women audience, the production house of Jyotika-starrer Magalir Mattum has come up with a novel lucky draw scheme.
One woman audience from every show would be selected randomly and presented with a brand new silk sari. This promotional campaign would be held on the first three days of the film's release (September 15-17).
Magalir Mattum is a women-centric film in which Jyotika, Urvashi, Saranya Ponvannan and Bhanupriya play the lead roles. This is Jyotika's second movie after her come back.
Produced by Surya's 2D Entertainments, the film is directed by Bramma and has music by Ghirban.
Sri Gajalakshmi Cinemas in Tiruppur has circulated a poster giving details about the contest via social media.
Earlier, 2D Entertainments announced a similar contest where contestants were asked to send selfies taken along with 'wonderful woman in their life' with four line description. The contest was conducted for five days and the winner was presented with a sari.
Subscribe To Our Newsletter