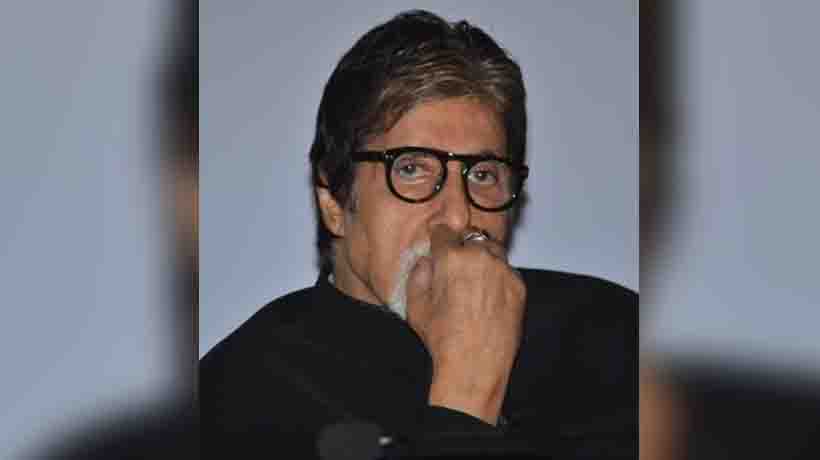 Mumbai: Megastar Amitabh Bachchan wishes his long-delayed movie "Shoebite", which got caught in a tiff between Percept Picture Company and UTV, gets a chance to see the light of the day.
On Friday, a Twitter user made a request to Big B: "We want this movie 'Shoebite' to be released. Please do something UTV, I'm sure that with a little effort it can happen."
To this, Amitabh wrote: "Yes… put aside the internal debate, issues, or personal view points and give this labour of love from Shoojit Sircar a chance for others to appreciate this novel story and film… Please." Sircar had taken "Shoebite" to production house UTV after it could not release with Percept Picture Company.
Percept Picture Company then filed a lawsuit against UTV to stall the release which was later dismissed. Sircar had later blamed the producers of the film UTV Disney for the way they had handled the film. The film is the story of a man named John Pereira, who in his early 60s, sets out on a journey of self-discovery. Its cast also has Sarika, Dia Mirza, Jimmy Sheirgill and Nawazuddin Siddiqui.
In 2016, Sircar had said he has "moved on". "We are making films and we are still trying if something can happen (about 'Shoebite') but I think that I am repaying back Mr. Bachchan with 'Piku' or even 'Pink' as we could not do that film and that film could not release. So this is my debt that I am repaying him," he said of the two movies which he made with Big B and which were hits.
SOURCE : http://www.bfirst.in/category/cinema/put-aside-issues-give-shoebite-a-chance-big-b-469118
Subscribe To Our Newsletter