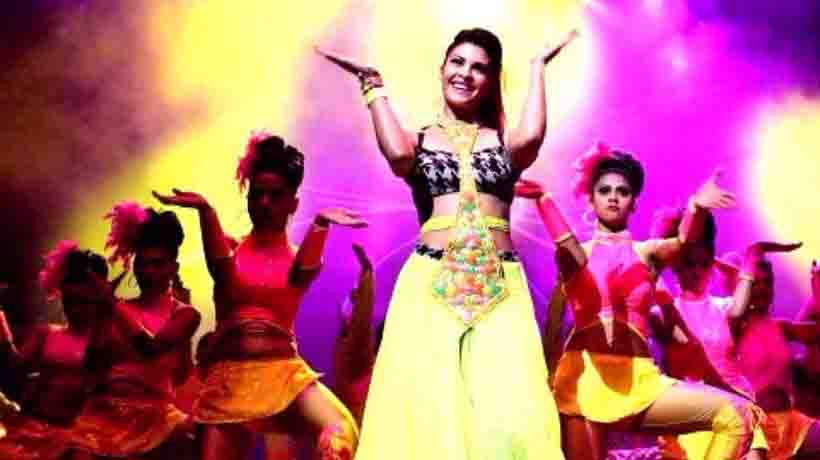 New Delhi: Actress Jacqueline Fernandez, who has recreated the evergreen track 'Ek do teen' on-screen for 'Baaghi 2', has been receiving flak for its picturisation.
However, actor and Jacqueline's co-star Salman Khan has come out in the support of actress and said that according to him, the actress has done justice to the iconic number.
"Loved d song, Jackie has done full justice 2 d legendary moves of Saroj khan difficult to match Madhuri. Nice 2 see Varun n Jackie to our songs makes us proud n keeps d songs alive n fans listening, dancing n having a blast. Makes me proud . Enjoy Karo !," Salman tweeted.
Earlier in the day, 'Baaghi 2' star Tiger Shroff and Disha Patani too maintained that Jacqueline has done a fabulous job in the number even though it is difficult to match Madhuri Dixit.
The makers of the original song, who seemed to be highly miffed with the rehashed version, too slammed Jacqueline version while labelling it a 'sex act'. According to a report by thequint.com, Tezaab director N Chandra and choreographer Saroj Khan are apparently planning to take action against the reworked version of the song.
"I can't believe they've done this to 'Ek do teen'. It's crass beyond imagination. And Jacqueline Fernandez doing Madhuri Dixit's number? Give me a break! It's like turning the Central Park into a botanical garden. Madhuri danced with such grace and innocence," Chandra told news agency IANS. Chandra feels there need to be strict laws against such creative vandalism.
"Anyone can do anything to your creation just because there are no laws to protect our property. I remember some years ago, R.D. Burman's 'Dum maro dum' had been similarly vandalised."
He was referring to Rohan Sippy's "Dum Maro Dum" in which Deepika Padukone had done an item number performing on the legendary Asha Bhosle number "Dum maro dum" from the film "Hare Rama Hare Krishna".
Subscribe To Our Newsletter