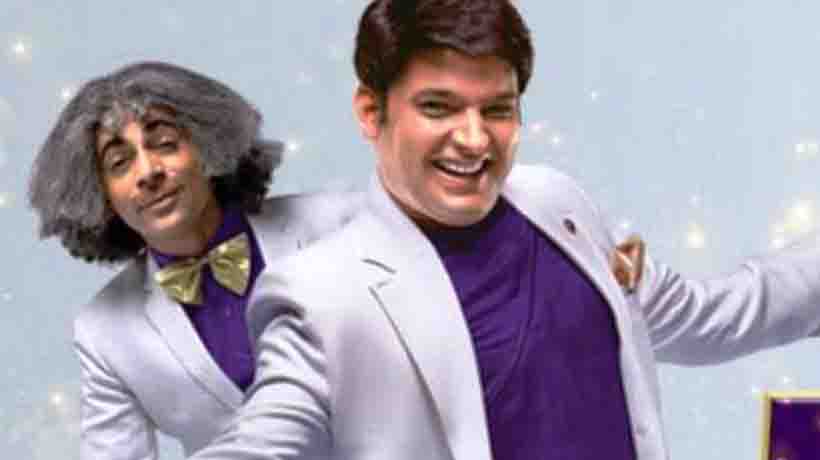 New Delhi: The war of words between the two stellar comedians took an ugly turn when Kapil Sharma called Sunil Grover a liar in a public platform like Twitter. However, Sunil didn't retaliate and in an interview with Times of India, he revealed that he is not at all hurt that Kapil called him a liar on Twitter and added that he is only worried about the latter's health.
It all started when a fan asked Sunil about working with Kapil again, Sunil tweeted, "There are more people who asked me the same question. But I didn't get a call for this show. My phone number is the same."
On Sunday, Kapil decided to keep 'nothing personal' and reply back to Sunil in a series of tweets.
"Please don't spread rumours that I didn't call you… He is lying. I called him 100 times and sent my people to his home. Even I went to his home to meet him for the show but now I will not let anybody take advantage on my name. Enough is enough," Kapil said.
A Twitter user showed support to Kapil.
After which Kapil wrote, "Yes, I love him but sometimes it hurts a lot when you do a lot of hard work for somebody and he just wants fame in your name. Why did he choose to speak up now? A year later?"
"I don't want his support but at least he should not spread rumours. I am tired of all this."
Responding to his tweets, Sunil wrote, "Now people know the answer why I didn't join the show earlier. I am talking about 'this' show. You are bringing up an old topic."
"I didn't speak up for one year as details about your bad behaviour would come out in the public and I wanted your dignity to stay intact. We have done very good work together.
"I referred to this show and not the previous show. And you are a better comedian. Everyone knows it. But I will still keep trying with whatever I know. Take care. There are only two kidneys and one liver. Take care of your health. Again, I will say I have not been offered for this show. Good luck with the new show. Wishes and love," Sunil signed off.
Kapil Sharma and Sunil Grover have given us many hilarious moments when they were together on the former's comedy show. But good things ended too soon.
After the infamous mid-air brawl between the duo, Sunil left 'The Kapil Sharma Show' followed by a few other co-actors. The two clarified their stand about the issue on various occasions, but fans were left disappointed and wanted to see the two great comedians join forces again.
Kapil's show took a brief sabbatical as the actor had a film 'Firangi' lined up for release and also his health took a backseat. However, these are things of the past and the actor-comedian is now all geared up for his new show titled 'Family Time With Kapil Sharma'.
While Sunil Grover is most likely to share screen space with 'Bigg Boss 11' winner Shilpa Shinde in his new show.
'Family Time With Kapil Sharma' will go on air on March 25, 2018.
Subscribe To Our Newsletter