For these visually impaired children, loss of eyesight meant losing out on celebrating the colours of life. They were losing out completely on the immersive experience of Holi till a good Samaritan felt compelled to gift them a pleasant surprise.
Dr. Geetanjali Chopra, who founded an NGO to work with children with visual disabilities, had got thinking when a visually impaired child asked her a question – "Why can't we play Holi."
This question, during one of her visits to the school, had touched her emotionally. She kept remembering the child's "Didi, we want to play Holi!" wish for the next few days.
Geetanjali wondered as to what could be done to fulfil this girl's wish. A quick email to her colleagues at Centre for Policy Research, asking for help and advice as to how to go about this near impossible task, did the trick. Suggestions and more important, funds poured in.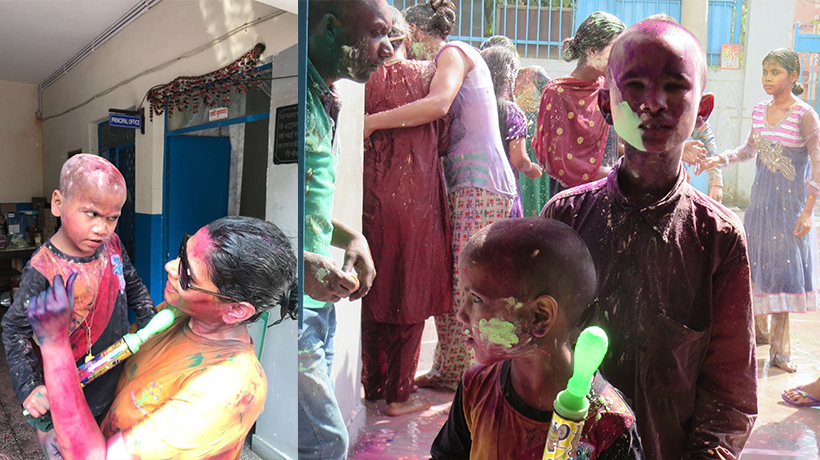 The Holi of 2014, Geetanjali told Covai Post, was one of the best of her life. The impossible became possible and 100 visually impaired children celebrated Holi with pichkaris and gulaal, and most importantly, lots of fun!
"The joy and happiness that the children felt was infectious. I have never felt such an unadulterated bliss. It was then that I decided that I wanted to work towards this, towards bringing colour and happiness into the lives of people who need it the most," Geetanjali told the Covai Post.
The fulfilment of one wish gave happiness to many. That day, Geetanjali decided to formally start working for those who have unfulfilled wishes, whose dreams yet to be fulfilled and on 25th April, 2014, Wishes and Blessings was born. Now, the children eagerly await Holi.
On Holi, a group of staff members, volunteers, donors and well-wishers reach the school early morning; the children run and greet all the Holi-players with a loud 'Namaste!' and after hugging everyone, the fun starts!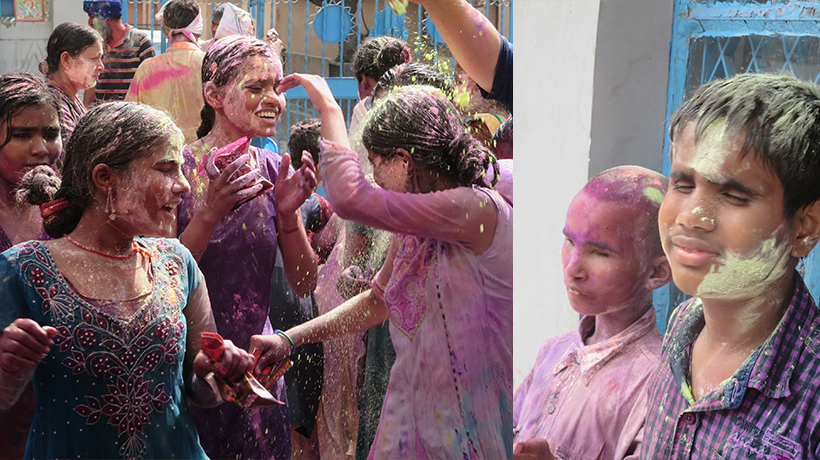 Within a flash, the good, well-behaved children turn into naughty kids ready to throw colour on all present. The colourful gulal powder would run out after sometime, but the energy is endless as the day culminates into a spell of dancing and singing!
Wishes and Blessings is a Delhi-based NGO and acts as a platform to link donors and beneficiaries. The idea behind the organisation is simple- there are those who have unfulfilled wishes, and there are others who have access to resources and can fulfil these wishes. It works across spectrums of age, class, gender and community to help those who need it the most.
Subscribe To Our Newsletter