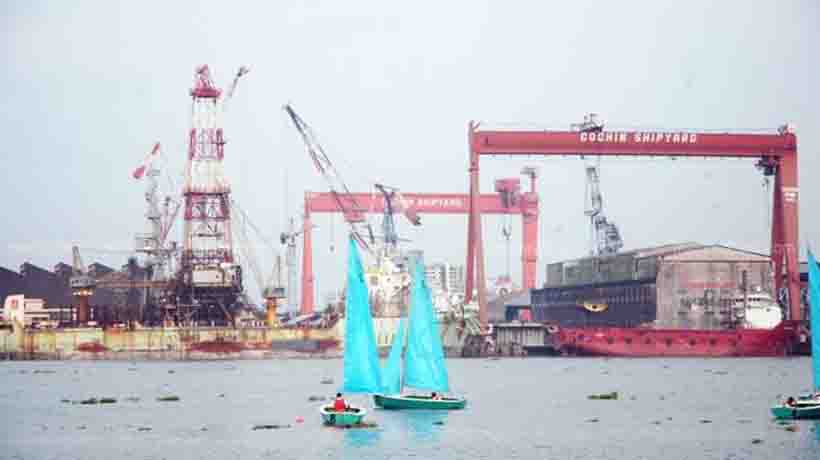 Kochi: Five persons were killed and at least 10 injured, eight of them seriously, in an explosion in a ship under repair at Cochin Shipyard Ltd here today.The explosion took place in ONGC Sagar Bhushan which was being made over there.
Gavin of Patthanamthitta, Ramshad of Vypeen were identified among those dead.Eight of the injured were admitted to Ernakulam Medical Trust hospital.
Preliminary reports attributed the mishap to explosion of a tank.Two are trapped inside ship. The injured were hospitalised, fire and rescue sources said.Fire tenders inside shipyard put out the fire.
The shipyard termed as `unfortunate' the fire incident onboard Sagar Bhushan, an oil rig of ONGC undergoing repairs at Cochin Shipyard. The vessel arrived on December 7, 2017 for drydock repairs and was drydocked on January 12 and was to be undocked on February 28 Feb 2018. The work completion was scheduled by April 7.
The shipyard Chairman and Managing Director personally visited the hospital and assured the family of deceased that there would be adequate compensation. An immediate ex gratia of Rs 10 lakh was promised for the kith and kin of the deceased. All treatment expenses of the injured would be met by the company, he added in a statement.
Subscribe To Our Newsletter