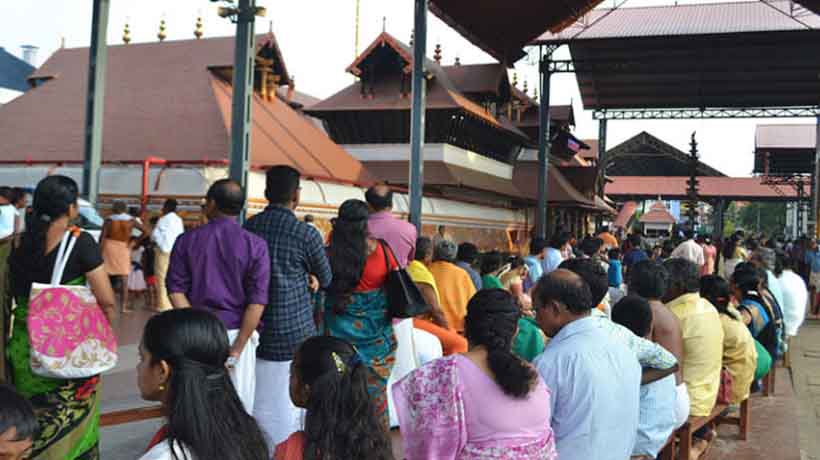 Kottayam: Large number of devotees turned up to have a glimpse of the deity on Vishu at Sree Krishna Temple at Guruvayur and Ayyappa temple at Guruvayur today.
Vishu is observed on the first day of Malayalam month Medam and visiting temples on this day is considered to bring prosperity for rest of the year.
People queued up in front of the temple from Saturday night for 'Nirmalyam' and 'Vaagacharthu' besides having darshan on Vishu day.
Nirmalya darshan enables devotees to see the deity laden with floral decorations adorned the previous evening. The bathing of the idol, and applying of the dust of vaga tree is called 'Vagacharthu'.
Actor Dileep, accused in the actor abuse case was in the temple in connection with the release of his new film.
Padmaja Venugopal, Kerala Pradesh Congress Committee General Secretary and daughter of late chief minister K Karunakaran, was among others who came to the temple.
Sabarimala temple also witnessed heavy rush on Vishu festival for which the temple opened on April 10 to close on 18.
Subscribe To Our Newsletter