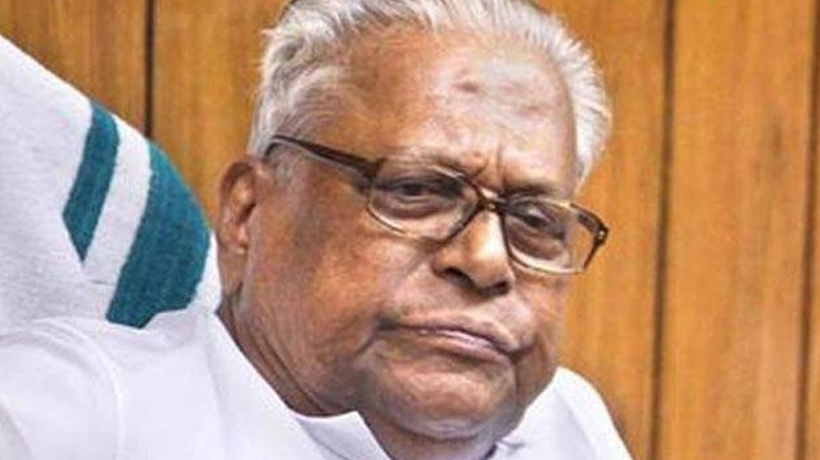 Kochi: Nonagenarian CPM founding leader VS Achuthandan today said that the country was passing through a serious socio political situation.
Neo liberal policies and inclinations towards fascism are posing threat to the very foundation of the country, Kerala Administrative Reforms Commission chairman said after hoisting the party flag during the CPM state conference at Thrissur.
Only left and secular institutions could counter these threats and it was necessary to proliferate and strengthen them, he said.
This was an apparent blow to his bete noire and chief minister Pinarayi Vijayan and a pat on the back of party chief Sitaram Yechury's stand to tie up with the Congress to fight BJP.
Pinarayi and his supporters are against the stand of Yechury.
Subscribe To Our Newsletter