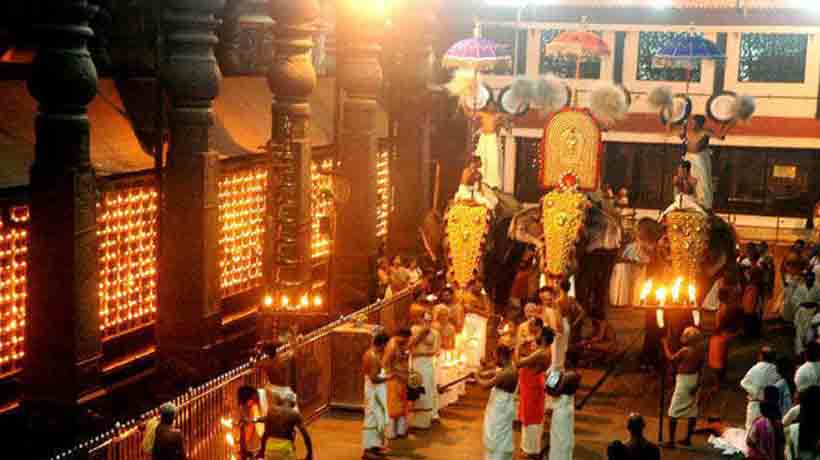 Kochi: The Guruvayur Sree Krishna temple is one of the rare shrines which has stayed away from adopting modern facilities. There were many areas where old practices are still followed owing to the adamant attitude of stakeholders who have the final say on such issues, the new chairman of Guruvayur Devaswom Board, Mohandas, told The Covai Post.
Mohandas, who belongs to the political party ruling the State, said the new administration had high ambitions.
Asked about the temple still using firewood for preparing curry and other dishes for the feast, he said traditional stakeholders were adamant on making sweet porridge 'payasams' using firewood.
But gruel was made in boilers.
Transportation of huge vessels containing steaming gruel and other cooked food was done using forklifts and carried menacingly amidst the crowd of devotees. There was all possibility of the vessel tripping and causing major mishaps.
Mohandas admitted that there were issues to be tackled urgently and that the devaswom budget would be presented on March 18 after the festival.
The administration would try to introduce changes in the system.
But a devotee said, things would continue without any change. As representatives of all major parties got their chance to be at the helm of affairs in the temple, there was `absolute unanimity' among them in preserving systems which were seen promoting corruption, he added.
The temple kitchen is an important place where feast is prepared for feeding the poor and is funded by offerings made by devotees.
The underside of the roof is unclean and there was the possibility of lizards and other insects falling into the vessels on stove. There were no public announcements about the timing of feast and menu, devotees said.
A local activist said little could be done to improve the facility owing to space constraints. This became more challenging during festival season when food was prepared for 20,000 to 30,000 devotees daily, he added.
Subscribe To Our Newsletter