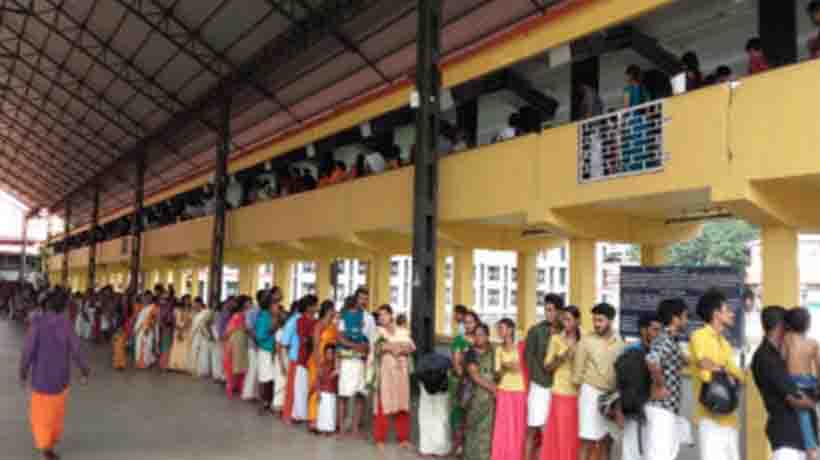 KOZHIKODE: The administrative committee of Guruvayur Dewaswom Board on Tuesday decided to withhold its earlier decision to allow non-Hindus to attend the temple feast (prasada oottu) at the Oottupura (feast hall) outside the temple premises.
The decision follows objection raised by the tantri or the high priest of the temple. According to sources, a final decision would be taken in the Devaprasnam (an astrological procedure to know the will of the deity).
ALSO READ : Intex launches new range of ACs
Earlier, the head priest sent a letter to the Dewaswom Board opposing non-Hindus entering the temple pond. On April 17, the management committee decided to allow non-Hindus to attend the temple feast exercising the powers vested on the board. The board also decided to allow people to enter the Annalakshmi Hall wearing shirts, pants and footwear. Vijayan of CPI and Ramachandran of Janata Dal boycotted Tuesday's meeting.
Subscribe To Our Newsletter