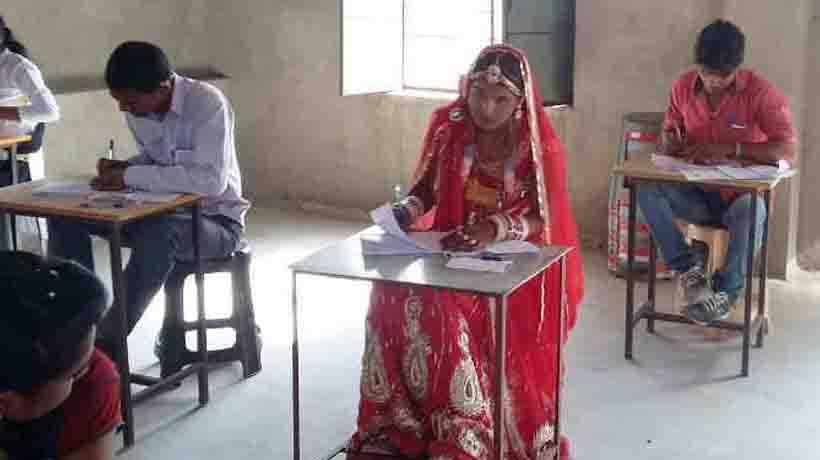 Kochi: Wedding day turned out to be one for examination for Nusrat of Thrissur, thanks to the hartal.A final year student of B.Com, Nusrat was happy that she was going to tie the nuptial knot after the final examination on Monday.
Alas, the hartal called by Dalit outfits upset all her plans as the university postponed the examination to her wedding day yesterday. Not the one to bow down to adversaries, she discussed things with her would-be in-laws who were for her writing the examination at all costs, reports said.
ALSO READ : Digital train tickets in unreserved category from Saturday in Kerala
The marriage ceremony was held in the morning and soon after that she along with her husband Fawas left for the examination centre in wedding costume. The examination went well and then it was time to celebrate in the evening.
Subscribe To Our Newsletter