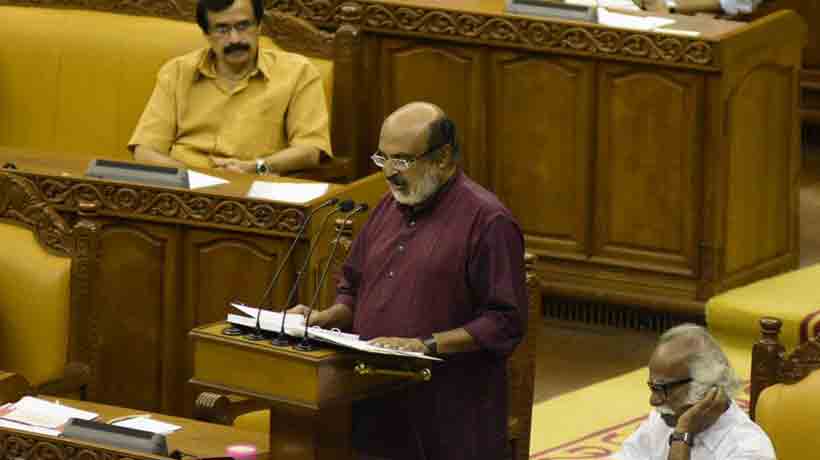 Kochi: Kerala budget today aimed to bring down fiscal deficit by 3.1 per cent and revenue deficit by 1.6 per cent.
The revenue income estimate for 2018-19 is Rs1,02,801.24 and revenue expenditure Rs 1,15,661.05. Revenue deficit is pegged at Rs 12,859.81.
Finance Minister Thomas offered Rs 2,000 crore for coastal area development in wake of Ockhi. Food subsidy offered is Rs 954 crore, housing scheme Rs 2,500 for 4.3 lakh homeless and Rs 33 crore for digitisation of schools.
There will be Oncology departments in all government hospitals, trauma care centres in taluk hospitals and a cardiology department in district hospitals. Free emergency services will be given by private hospitals.A total of Rs 2,859 crore will go for welfare schemes for SCs and STs.
Other features are Rs 104 crore for welfare schemes for the disabled, Rs 50 crore for endosulfan victims and Rs 248 crore for forest and wildlife protection .
Women-friendly schemes will get Rs 1,267 crore. A temporary housing facility for working women will be launched in Kochi.
Tax on foreign liquor will be 78 per cent and foreign wine 25 per cent. Tax on Indian-Made Foreign Liquor (IMFL) would go up by 200 per cent for liquor costing at least Rs 400 and 210 per cent for liquor costing above Rs 400. Beer cost will be doubled.Fair value of land will go up by 10 per cent.
Subscribe To Our Newsletter