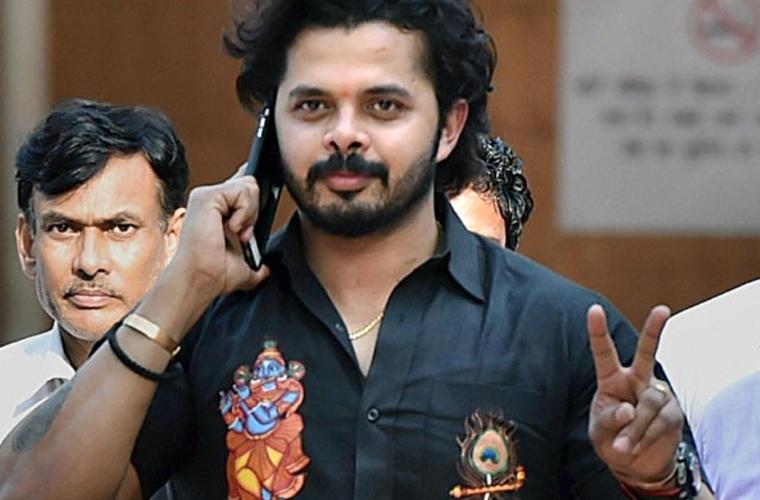 The Kerala High Court restored the ban imposed on former cricketer Sreesanth by the Board of Control of Cricket in India (BCCI).
The BCCI had approached the High Court last month against a single bench order lifting the life ban imposed on the cricketer following 2013 IPL spot fixing scandal.
The cricket body said , the decision to ban him was taken based on evidence against him.
A single judge bench, on August 7, had lifted the ban imposed on him by the BCCI. It also set aside all proceedings against Sreesanth initiated by the BCCI, which filed a counter affidavit on the issue in response to Sreesanth's plea. (The cricketer had challenged the life ban despite a court dropping all charges against him).
"The decision of the sessions court to acquit the petitioner from the criminal charges has no impact whatsoever on the decision of the internal disciplinary committee of the BCCI to ban him (petitioner) from playing cricket tournaments organised by the BCCI and or its affiliates," the board had said.
Subscribe To Our Newsletter