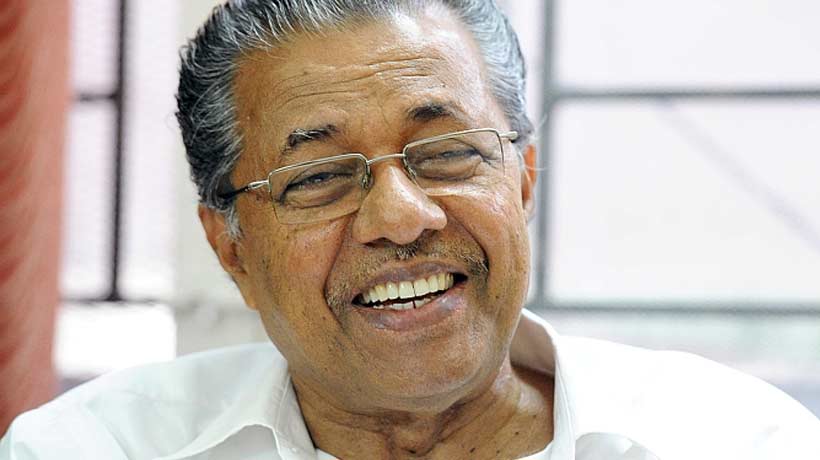 Kochi: Kerala Chief Minister Pinarayi Vijayan on Thursday said a criminal probe will be ordered against former Chief Minister Oommen Chandy and several leaders for sexual abuse and corruption in the solar case.
Seeking sexual satisfaction as a gratification comes under the purview of the Prevention of Corruption Act, he said reading out the report of Justice Sivarajan Commission set up to probe misuse of the Chief Minster's office, sexual abuse and corruption in the solar scam.
He said the report had found that the investigation team set up by previous Congress-led government​ had made attempts to dilute the case.
Chandy knew solar company Team Solar promoters Sarita S Nair and her partner and murder accused Biju Radakrishnan from 2011, contradictory to his claims of not knowing them.
The report has also found that the Chief Minster's office was misused by Sarita and some of Chandy's staff were constantly in touch with her.
The report has revealed Sarita's claims that she was abused sexually by former Union, State ministers, MLAs, police officials, Congress leaders as a gratification for helping her augmenting her venture.
Former Union Minsters Palanimanikkam of DMK, KC Venugopal, State ministers Aryadan Mohammad, AP Anil Kumar and Adoor Prakash, Hibi Eden, MLA, all of Congress, police official Padma Kumar sexually​ abused her at various places.
Aryadan made the renewable energy policy for her and took Rs 25 lakh, while Anil Kumar took Rs 7 lakhs and abused her in places, including Kerala House in New Delhi.
Hibi Eden, MLA, abused at MLA hostel and Ernakulam guest house. Venugopal raped and threatened many times.
Former Union Minster of State for Finance Palanimanickam sexually abused her and took Rs 25 lakh for providing income tax relief.
Police official MR Ajith Kumar and PC Vishnunath, MLA, tried to seduce her online and over phone.
Former Home Minister Thiruvanchoor Radakrishnan tried to save Chandy, while Congress leaders Thampanoor Ravi and Benny Behnan helped Chandy.
Jose K Mani, MP, of the Kerala Congress (M) misbehaved and sexually abused her in New Delhi.
The report said she was introduced to former ministers P Chidambaram and Palanimanikkam by Kerala Opposition leader Ramesh Chennithala's private assistant Prateesh Narayanan.
Sarita and Biju were arrested in 2013 for cheating investors. It was during her incarceration that she wrote a letter making shocking disclosures. The letter was supposed to be submitted before Ernakulam chief judicial magistrate court.
Subscribe To Our Newsletter