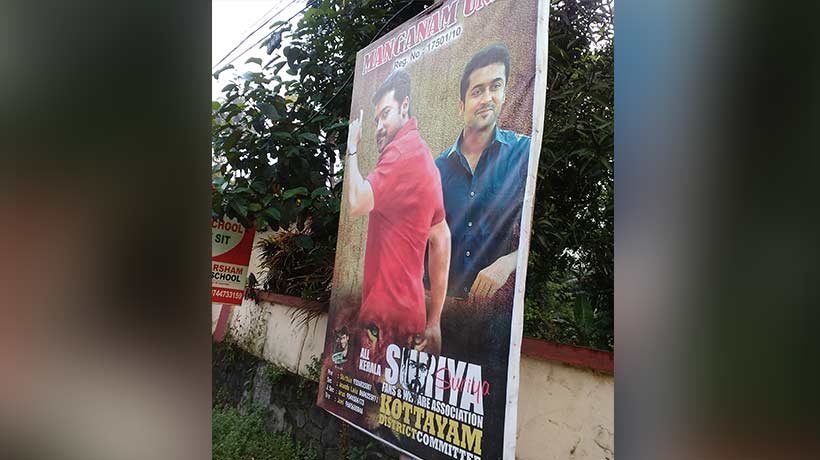 Kochi: Tamil films are growing in popularity in Kerala with youths coming to theatres in hordes to watch movies of actors Surya, Vijay, Ajit and many more.
They are, according to film buffs, as popular as Malayalam superstarts Mamootty and Mohanlal.
Tamil films are neck and neck with Malayalam ones in terms of revenue collection too. Several of these Tamil actors have fan associations that are active during film releases.
Even a sleepy town of Manganam in Kottayam has large number of Surya fans and the All-Kerala Surya Fans and Welfare Association has erected flex boards.
An office-bearer of the association, Shithin, said the outfit has around 40 members, 'all diehard fans of Surya for his acting, personality and attractiveness'.
He said he had not got the chance to meet Surya, but was waiting for an opportunity to meet him. A fire and safety course fresher, Shithin wants a job in Tamil Nadu so that he can try meet Surya. He said his association was engaged in many welfare activities and recently supplied food to the inmates of an orphanage at Parthumpara in Kottayam.
He said there were a large number of Surya fans associations in the State just like that for Vijay and other Tamil actors. They had cordial relations and there were no clashes, Shithin added.
Subscribe To Our Newsletter