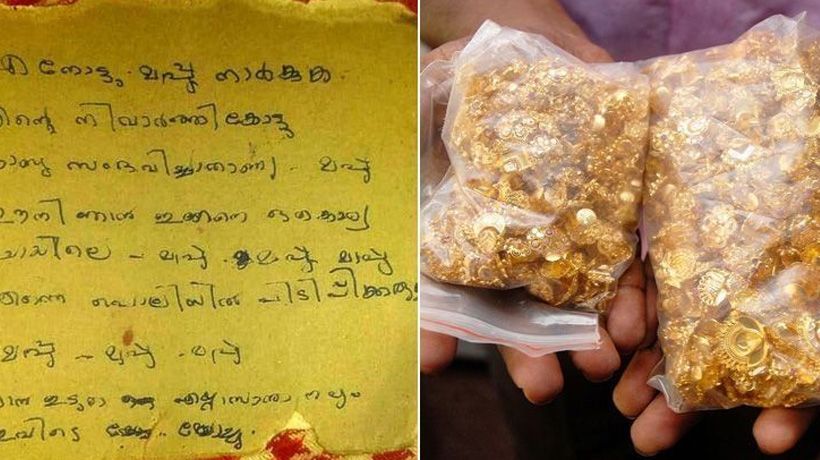 Thiruvananthapuram: A thief who had stolen jewellery and other valuables from a house returned them by tendering an apology at Ambalapuzha police station limits. Madhukumar, a resident of Karumady had gone to attend his nephew's wedding at Karuvatta on Tuesday. In a hurry, the family had forgotten to lock up the front gate.
When the family returned from the wedding celebrations at 10.30 pm, Madhu Kumar found that the front door of his house was broken down. Shocked, when the family went inside, they found that even the back door was left open. To their horror, the thief had decamped with jewellery and other valuables.
Madhu Kumar lodged a complaint with the police suspecting an acquaintance's hand in it. However, on Thursday, Kumar family found that a bag was hanging on the front gate. When they opened it, they found the jewellery that was stolen from their house. They also found a note in the bag. In the note, the thief had reportedly apologised for his act.
"Please forgive me. I needed money, badly, so, I had taken away the jewellery. I will not do it again. Please do not a complaint in the police," the thief's note said. Kumar had later requested the police not to investigate the case as he got his valuables back.
SOURCE : http://www.bfirst.in/category/nation/thief-returns-stolen-jewellery-with-an-apology-letter-501306

Subscribe To Our Newsletter