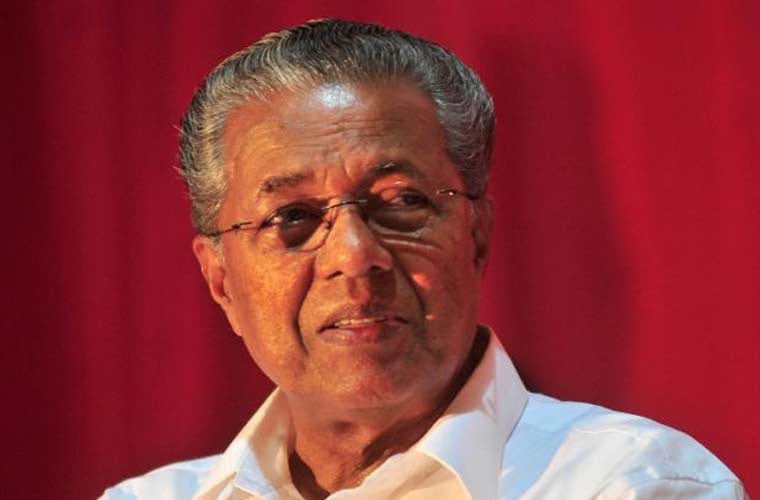 Kochi: Kerala Chief Minister Pinarayi Vijayan was taken to Apollo Hospitals, Chennai, by Q Branch of Tamil Nadu police to avert a possible attempt on his life the other day.
It was done after the state special branch alerted Tamil Nadu police.In the meantime, Kerala police tightened security at the Chief Minister's official residence of Cliff House and AKG Centre in Thiruvananthapuram on Saturday.
Pinarayi returned to Thiruvananthapuram on Sunday.The call came to CPM Kannur district secretary P Jayarajan who alerted the Chief Minister's office, party state secretary Kodiyeri Balakrishnan and northern region DGP Rajesh Dewan.
Following this, DGP Loknath Behera ordered urgent investigation.The caller threatened to do away with Pinarayi at the earliest. Police are believed to have apprehended one person in this connection.Police hi tech cell identified the call coming from Kannur.
Chief Minister's private secretary MV Jayarajan told mediapersons in Thiruvananthapuram that the matter was serious and the police were doing everything to go to the root of it.
Subscribe To Our Newsletter