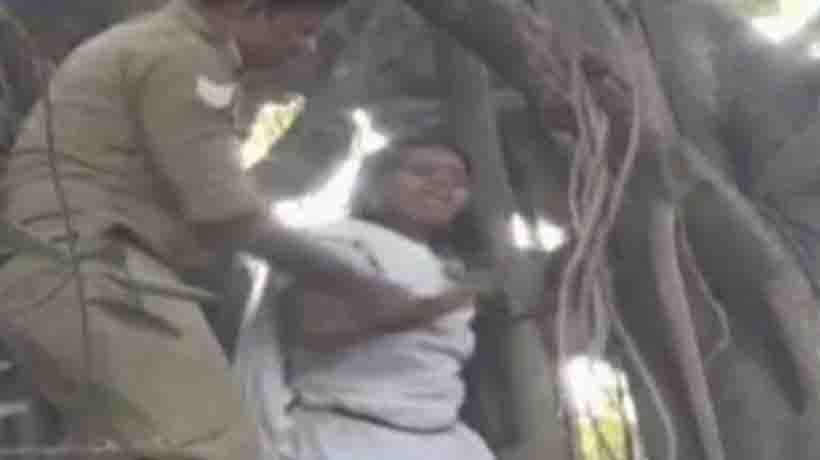 Kochi: A woman threatened to commit suicide in front of the Secretariat in Thiruvananthapuram this morning.
A native of Padiyoor in Kannur, Veena climbed a tree and shouted that she was going to end her life. Soon police and fire and rescue personnel reached the place and struggled to bring her down.
She said she would not come down unless police cases registered against her in Kannur were withdrawn.The charges include creating violence in the police station in Kannur in 2014.
Police failed to persuade her and bring her down. Finally, fire and rescue personnel brought her down using force.
Subscribe To Our Newsletter