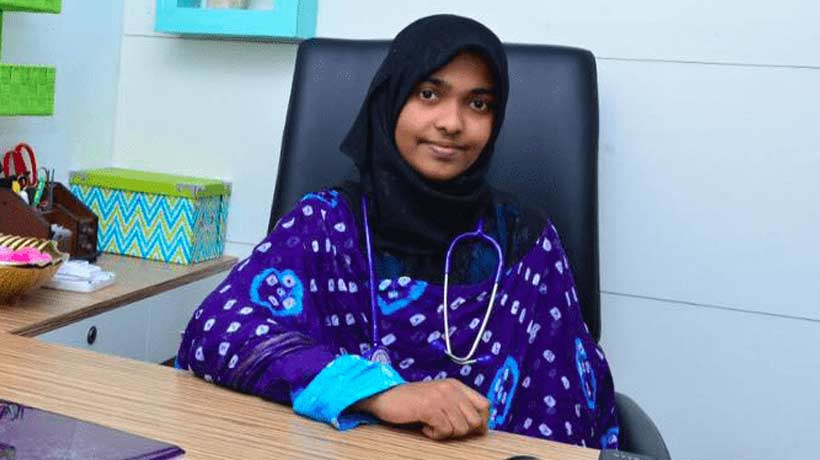 Image credit : Illustrative Image
Kottayam: National Women's Commission chairperson Rekha Sharma has said Hadiya is safe in her house.
There is no human rights violation, Rekha told reporters at Vaikkom near here after visiting Hadiya who converted to marry. While Kerala High Court annulled the marriage, the matter has been taken up with the Supreme Court
Though it was not 'Love Jihad' which led to the conversion, reports that Hadiya had faced threats from her kin in her house were baseless, she said.
Hadiya is healthy and there are people employed to take care of her, said Rekha showing mediapersons a beaming Hadiya's snap taken in her mobile phone.
Rekha is to hold sittings in Kozhikkode and Thiruvananthapuram in the coming days.
A Hindu girl Akhila, 24, became Hadiya by embracing Islam. Her father Asokan had filed a complaint at the local police station and a habeas corpus petition in Kerala High Court in 2016 challenging her marriage with Shefin Jahan in December 2016. She got acquainted with Shefin while studying at Salem in Tamil Nadu.
The high court nullified the marriage and restored her to her parents. Her husband challenged the verdict in Supreme Court which found that the high court had no authority to annul the marriage.
It asked the National Investigation Agency (NIA) to probe whether 'love jihad' existed in the State. The Kerala Government rejected the NIA probe in an affidavit.
Subscribe To Our Newsletter