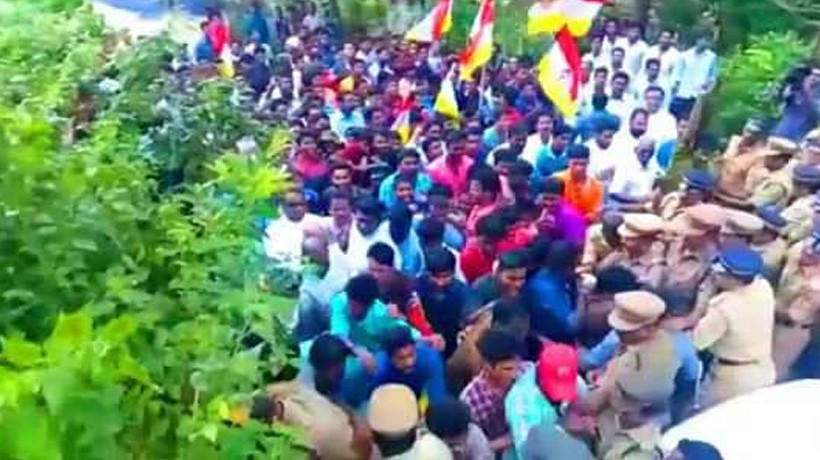 Kochi: Protests organised by Latin Catholic Church in support of its demands on Bonacaud worship issue were suspended after Archbishop  Soosa Pakiam held talks with Forest Minister K Raju in Thiruvananthapuram today.
The Minister agreed to allow faithfuls to the hill in a restricted manner without carrying a cross. They would be allowed to visit the hill with restrictions, Raju told mediapersons.
The Archbishop said  the protests would remain suspended until the church held talks with the Chief Minister.
The forest department banned entry of the faithfuls to Bonacaud hill where a 24-foot concrete cross was destroyed last August.
police used batons to disperse angry priests and faithfuls who tried to enter the forest  forcefully last Friday.
The church claimed the faithfuls had been praying at the cross on the first Friday of every year for the last 60 years.
Subscribe To Our Newsletter