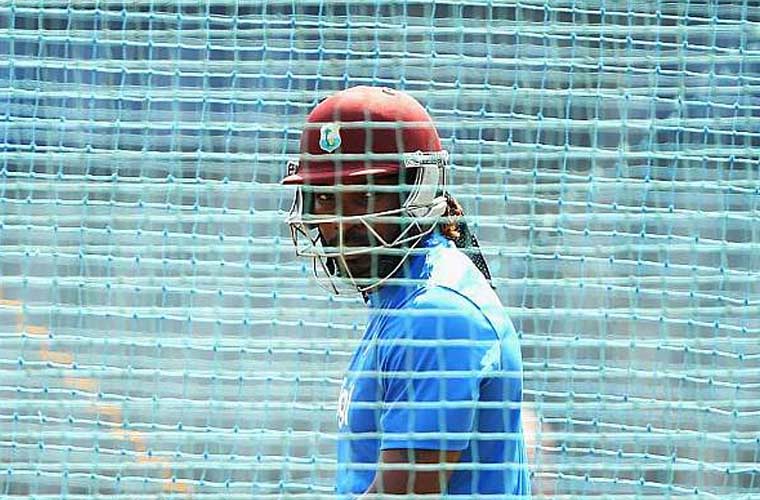 The New South Wales Supreme Court's four-member jury, on Monday (October 30), cleared Chris Gayle in relation to charges of him "exposing" himself to a masseuse during the 2015 World Cup at the Drummoyne Oval in Sydney.
The masseuse Leanne Russell had testified last week about the 'horrific' experience and how she cried incessantly in 2015 after the Windies cricketer pulled his towel down to expose himself and said: "is this what you're looking for?"
Chris Gayle along with teammate Dwayne Smith testified that the claims were untrue and such an incident never took place. Dwayne Smith was also alleged to have sent a text to Russell saying "sexy" while she was giving him a massage.
The jury took close to two hours to consider three questions that were listed out for them to answer and all of them had 'no' as an answer. The first one being whether Gayle "intentionally exposed" himself in the Windies dressing room during the 2015 World Cup. The second one was whether he "indecently propositioned" Russell and the final one with regard to Gayle "exposing" himself in front of Russell. The jury considered the evidence at hand and cleared Gayle of any wrongdoing.
The verdict also mentioned that Fairfax Media had been malicious in their representation of the news report in January 2016 and did not base it on facts and truths. The court will come together to decide upon the damages on Tuesday.
This infamous event had occurred after Russell, who now works as a sports administrator, had made her story public by contacting the sports editor of The Age. She had seen the infamous interview of Mel McLaughlin and had decided to take a stand for women. At the hearing, She was quoted as saying "I was sick of being treated that way. I was someone who had forged my career in sport. I would never be as successful as I would be if I was a man."
Chris Gayle's lawyer Bruce McClintock termed Russell's comments as "bitter" and "vengeful". Gayle and his lawyer were seen embracing each other after the verdict. A relieved Gayle told the reporters outside the court that "I'm a good man, I'm not guilty". The former Windies skipper also mentioned that it was never about money and he would fight again if Fairfax decided to appeal.
Subscribe To Our Newsletter