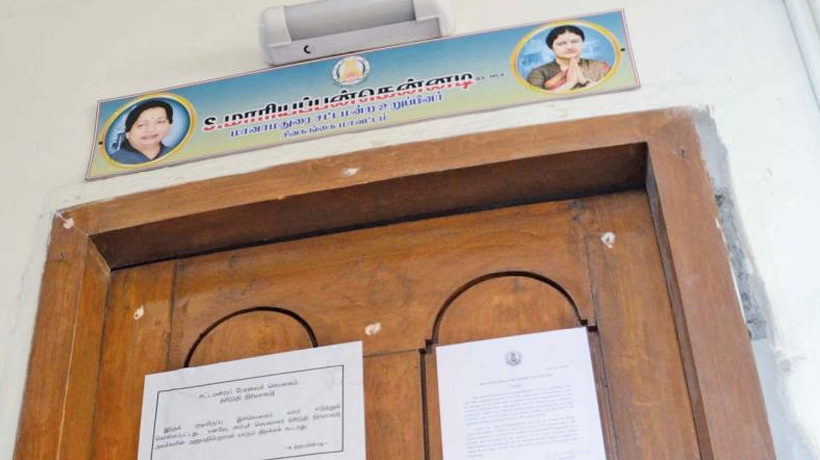 The Assembly Speaker's Office sealed the rooms of 18 disqualified legislators at the MLAs' Hostel in Chennai.
A notice displayed on the doors referred to their disqualification by the Speaker under the anti-defection law and pointed out that they had not vacated the rooms. The notice of October 29 was from Assembly Secretary K Srinivasan.
The order was in the backdrop of the Supreme Court-appointed third judge of Madras High Court upholding the Speaker's decision to disqualify the 18 ruling party MLAs under the anti-defection law.
The MLAs were asked to take their belongings in the presence of Under Secretary (Hostel Administration) by intimating him in advance and vacate the premises.