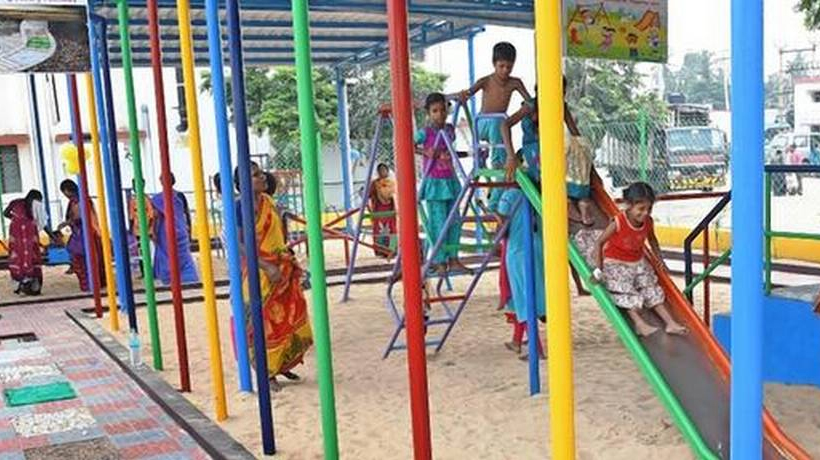 A therapeutic park for special children has been established at the government district headquarters hospital in Tiruvallur
The park has a sensory garden, tactile and hearing sensory pathway, vestibular balance, proprioception integration area and a muscle strength and coordination development area, according to a statement.
The programme is aimed at early detection and management of defects at birth, diseases in children, deficiency conditions and developmental delays, including disabilities in children from birth to age of 18.
"The Indian Oil Corporation has sponsored the therapeutic park for special children visiting the District Early Intervention Centre (DEIC) hospital. It has come up at a cost of Rs 15.6 lakh. We receive 50 children per day, and they will be visiting the park for treatment purposes," said DEIC nodal officer D Jagadeesh Kumar.