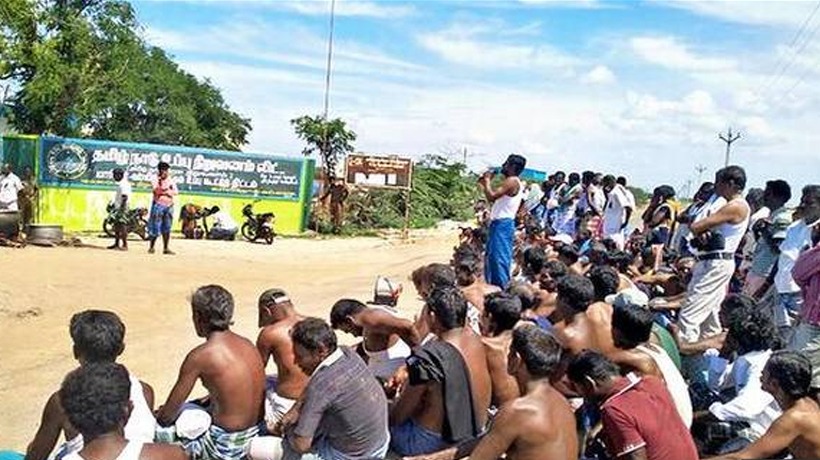 Workers of the Tamil Nadu Salt Corporation (TNSC), decided to observe Diwali as 'Black Day' and staged a protest against management's failure to pay bonus.
More than 1,300 workers staged the protest outside the corporate office at Valinokkam on Monday after hoisting a black flag at the corporate office. The workers cooked and consumed gruel to show that they were badly in need of money to celebrate Diwali.
After they launched the strike last week, the management paid their September salary but not the October one and the bonus. They had give a strike a month ago, union president K Pachammal said.
"The Corporation has been paying 20 per t bonus since 1974 and this is the first time it did not even call us for talks," he said. They were hoping that the order to Andhra Pradesh government for supplying 3,500 tonnes of double fortified a would help get them a bonus.
They would lay siege to the corporate office and lock the office gate on Thursday after intensifying the stir, he said. Workers requested District Collector K Veera Raghava Rao to convene a meeting of the management and the workers to find a solution.