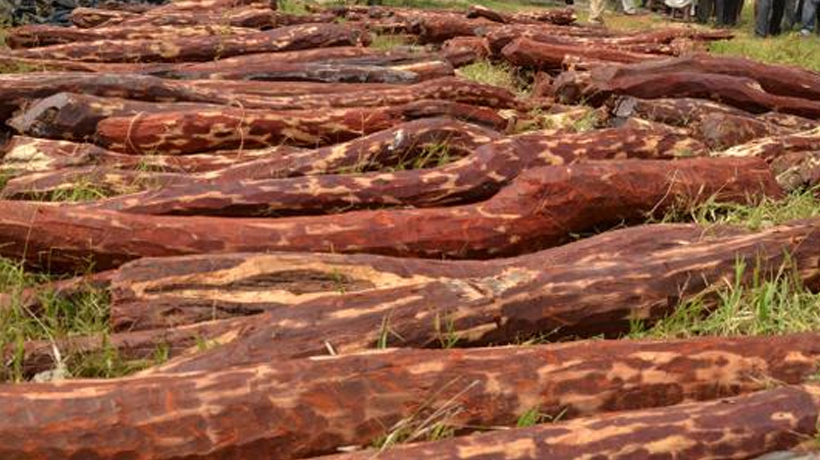 Two wood-cutters were nabbed at Gurralabavi locality at Tirumala foothills by the Andhra Pradesh Red Sanders Anti-Smuggling Task Force personnel in the early hours of Saturday. They seized nine red sanders logs. Two logs were detected by sniffer dogs in the bushes.
Taskforce SP Ravi Shankar said a combing party found the footprints of the woodcutters near Gurralabavi and tracked them up to the Lakshmi Puram tank behind the zoo park.
While two were nabbed, eight fled the scene under cover of darkness, abandoning the logs.