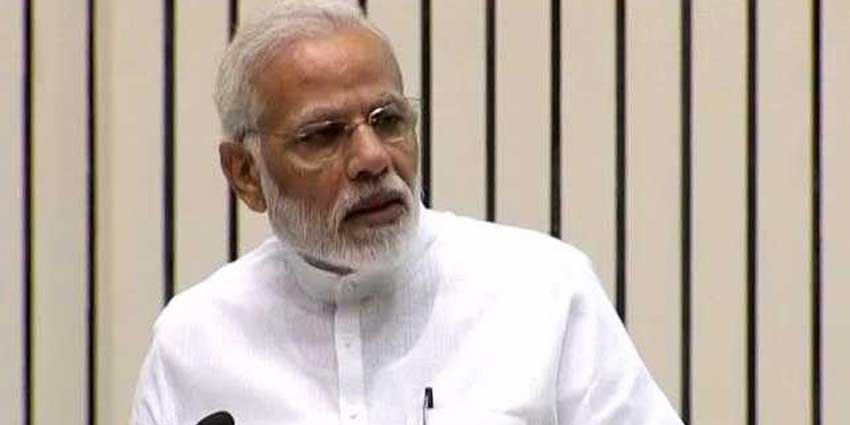 Addressing the Dawoodi Bohra community at a mosque in Madhya Pradesh, Prime Minister Narendra Modi today said that the community's patriotism is an example for entire India.
"The Bohra society lives with the message of peace. And it is this message of peace which separates our country from the world," he said.
The prime minister was in Indore to attend Ashara Mubaraka, the commemoration of the death anniversary of Imam Husain. Ashara Mubaraka is observed at the beginning of the Islamic year. The period is dedicated to the remembrance of Prophet Mohammed's grandson Imam Husain.
Talking about his tenure as the chief minister of Gujarat, PM Modi said, "My relationship with the Bohra community is very old. They supported me at each step when I was the chief minister of Gujarat."
PM Modi, who has been time and again attacked by the Opposition for being anti-minority and in 2011 stirred controversy over his refusal to wear a skull cap, called the Bohra community "members of my family".
He also met the religious head of the Bohra community, Syedna Mufaddal Saifuddin. The event was also attended by Chief Minister Shivraj Singh Chouhan.
The prime minister's visit to the mosque is being seen as very significant as Assembly polls are due in the BJP-ruled Madhya Pradesh by year-end.
Around 2.5 lakh Dawoodi Bohras are estimated to live in the state, mainly in Indore, Ujjain and Burhanpur districts.
Subscribe To Our Newsletter