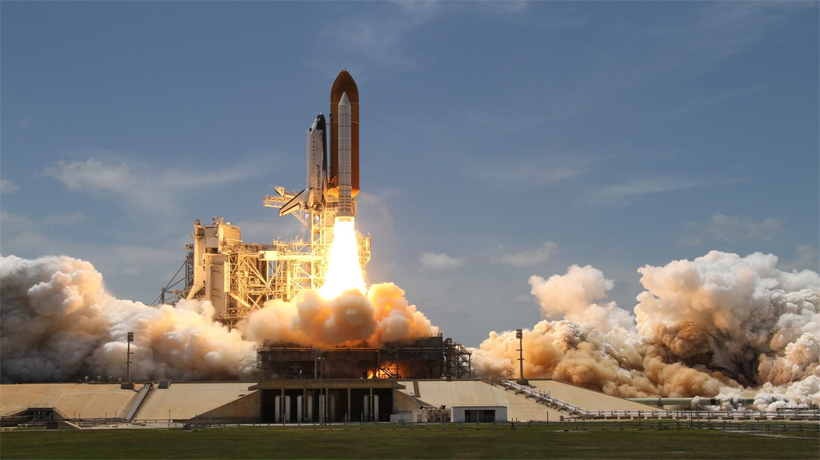 In a milestone event in the country's space history, the Indian Space Research Organisation (ISRO) today launched its 100th satellite along-with 30 others in a single mission.
All 31 satellites were launched from a Polar Satellite Launch Vehicle (PSLV) off the Satish Dhawan Space Centre at Sriharikota, about 100 kms from Chennai.
Speaking after the success of the PSLV launch, AS Kiran, outgoing Chairman of ISRO said, "During the launch last year, we had problem. But this launch proves that all problems were addressed and rectified. Happy to give this new year gift to the country."
Out of the 31, three are Indian and 28 are from six countries: Canada, Finland, France, South Korea, UK and the US.
The first space mission in 2018 onboard the PSLV-C40 comes four months after a similar launch failed to deliver the country's eighth navigation satellite in the earth's lower orbit on August 31, 2017.
HERE'S WHAT YOU NEED TO KNOW:
ISRO adopted an optimum separation sequence of all its satellites so as to avoid any collisions.
The 31 satellites with a combined weight of 1,323 kg were integrated with the PSLV for deploying them in the earth's lower orbit after lift off.
The four stage PSLV-C40 stood 44.4 metres tall and weighed about 320 tonne.
The Indian satellites are 710 kg Cartosat-2 series for Earth observation as the primary satellite of the mission, along with co-passenger payloads, including 100 kg micro satellite and a 10 kg nano satellite.
About 17 minutes 18 seconds after the lift off, the Cartosat-2 series was separated and injected into its 505 km sun synchronous orbit.
The Cartosat-2 has been designed to stay in its orbit for five years.
According to ISRO, Cartosat-2 series satellite launch was a follow-on mission with the primary objective of providing high resolution scene specific spot imageries.
The spaceport Satish Dhawan Space Centre, Sriharikota High Altitude Range (SDSC-SHAR) is located about 80 km northeast of Chennai off the Bay of Bengal coast.
Subscribe To Our Newsletter