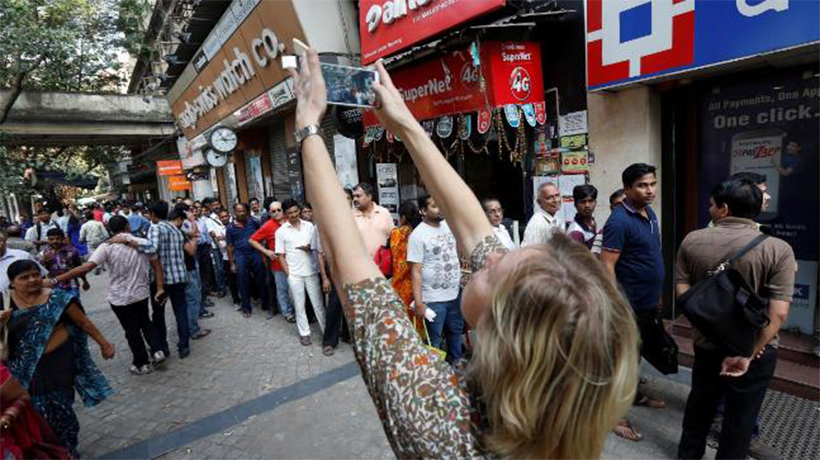 The United States of America, in an updated Level-2 travel advisory issued today, asked its citizens to "exercise increased caution" due to "crime and terrorism."
The travel advisory asks US citizens not to travel to Jammu and Kashmir, except east Ladakh and Leh, due to the existence of "terrorism and civil unrest." The advisory also recommends that American tourists steer clear of areas within 10 kms of the India-Pakistan border, saying the regions have a "potential for armed conflict".
"Indian authorities report rape is one of the fastest growing crimes in India. Violent crime, such as sexual assault, has occurred at tourist sites and in other locations," the US government's State Department (the American equivalent of the Ministry of External Affairs) goes on to say in the travel advisory before asking women to avoid travelling alone in India.
The US has also highlighted certain regions of concern. "Terrorist attacks and violent civil unrest are possible in the state of Jammu and Kashmir," the advisory says asking Americans to avoid "all travel" the state.
Northeastern states also find a specific mention in the advisory. "Incidents of violence by ethnic insurgent groups, including bombings of buses, trains, rail lines, and markets, occur occasionally in the northeast," the India travel advisory reads.
Other regions mentioned include those where Maoist extremist groups are "active". The states mentioned include "eastern Maharashtra and northern Telangana through western West Bengal" as well as " rural parts of Chhattisgarh and Jharkhand and… the borders of Telangana, Andhra Pradesh, Maharashtra, Madhya Pradesh, Uttar Pradesh, Bihar, West Bengal, and Odisha."
The advisory also says that US government employees travelling to states with Naxalite activity or the states of Assam, Arunachal Pradesh, Mizoram, Nagaland, Meghalaya, Tripura, and Manipur must take special authorisation from US consulate general offices.
Subscribe To Our Newsletter