This here is an Indian band of techno musicians from Bangalore that is wanting to take this Hindi song – Meri Dua — on a world tour, with a simultaneous release of the single in 125 countries. What makes this soft pop song international in its making is the collaboration of artists and musicians from different countries, through the world-wide-web, in what can be described as an off-beat, off-site synergy of the sounds of music from different locations across the globe.
The moving spirit behind this international collaboration of young dreamers is this brand marketing professional and musician Phalgunn Maharishi, who has been experimenting with music, musical instruments and vocalists to produce sounds that are different and appealing.
Meri Dua, is a song that is close to his heart and it is about his enduring love for his love of life. "Meri Dua has been a very close to my heart because I have been working on this composition from a very long time and it has witnessed many iterations and upgradations as and how I learnt more in music production. This song has witnessed my knowledge growth and thus, I wanted this to be a Music video as well. I approached Suraj and he loved it. And here we have it today," Phalgunn told Covai Post.
The moment he leaves his private company in Bangalore, Phalgunn hooks up with his friends to make music.
"I love collaborating with music artists and I experiment a lot in sound and music. I have a lot of experimental stuffs coming up – One of them called as FAITH HOPE AND LOVE which is a modern portrayal of three musical cultures… Christian, Rap, and Carnatic," Phalgunn said of his forthcoming collaborations that he hopes will excite the youth and the old alike.
Of course, Phalgunn like the rest of Bangalorean is vexed with the city traffic and his travails find expression in another song. "I also have a song coming up on Bangalore Traffic where every person can definitely relate it to it," music composer and producer said.
He has teamed up with Video Editor and Director Suraj Shankar to come up with the video of the song -Meri Dua – that sends lovers into a nostalgic journey of their own, giving them a chance to relive their love story all over again. It has taken four years to finalise the composition of the song.
At present, the song is available on phalgunnmaharishi.com and 125 music stores and streaming platforms worldwide including iTunes, Amazon, Spotify, Google Music, Saavn, and Shazam to name a few.
Composed by Phalgunn Meri Dua is sung by Manoj Kashyap, Acoustic and Bass Guitars performed by Graham Exton from USA, and mixed and mastered by Tom Hellsten of TST Studios, Thailand.
The official music video of Meri Dua, presented by New Age Moviz would also be available on NewAgeMoviz YouTube channel featuring Suraj Shankar as the Video Editor and Director, Chinmaya as the Cinematographer, Varun Gowda as Production Manager, Sagar and Aisiri as Lead Actors, Rajesh Dilldar as Title Designer, Harshith, Ullas, Vishal, and Ashwini as associates.
Suraj Shankar, the video editor and director said, ""The experience has been great. It was definitely a learning curve for everyone who has worked on this and we are soon coming up with many more projects."
About Team #MeriDua
Phalgunn Maharishi (Music Composer, Record Producer and Lyricist): Phalgunn is a Music composer,Producer,Singer currently living in Bengaluru who loves to collaborate with international music artists. He has been experimenting with sound and music from past 8 – 9 years, and his popular songs include Alarm, Namma Dasara, and Ade Beeru. His songs are influenced by the everyday life. He holds an MBA degree in Media and Entertainment as well.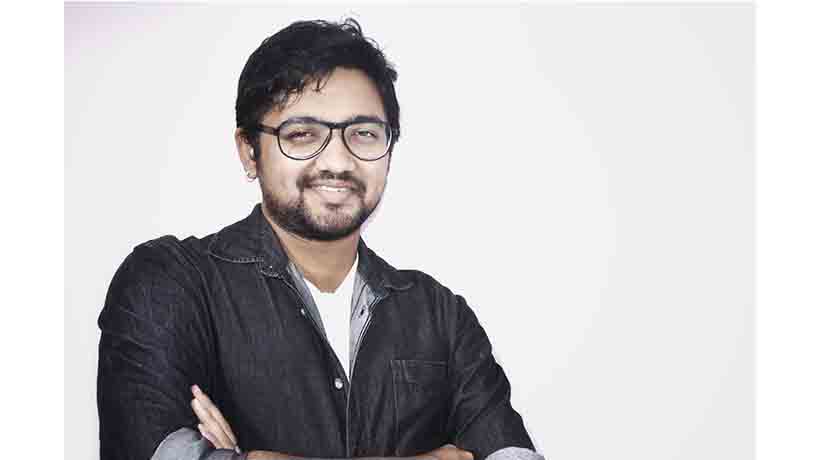 Suraj Shankar (Video Editor and Director): Suraj works as the faculty assistant at Amrita Vishwa Vidyapeetham in Mysore and is a video director who has worked a number of short films and music videos including Alarm, Yours Faithfully, and Jolly Ride. He is a graduate in 3D Animation from MAAC.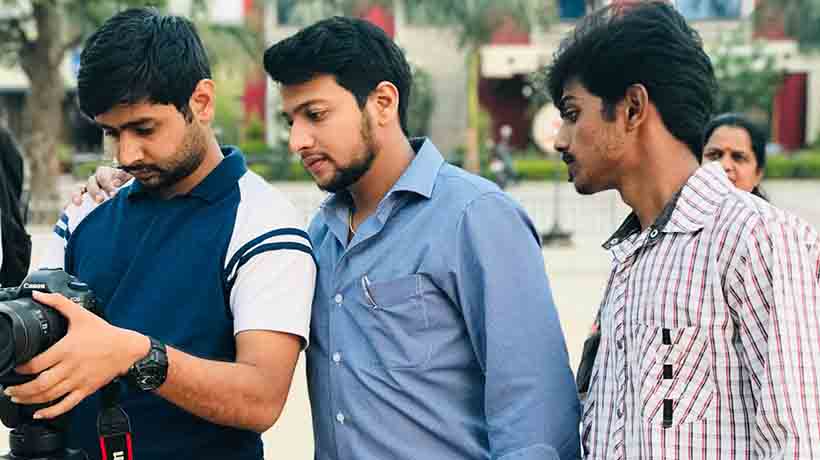 Manoj Kashyap (Singer): Having trained in Carnatic Classical Music from a very young age, Manoj explored into various genres singing a number of songs in Kannada, Hindi, and English.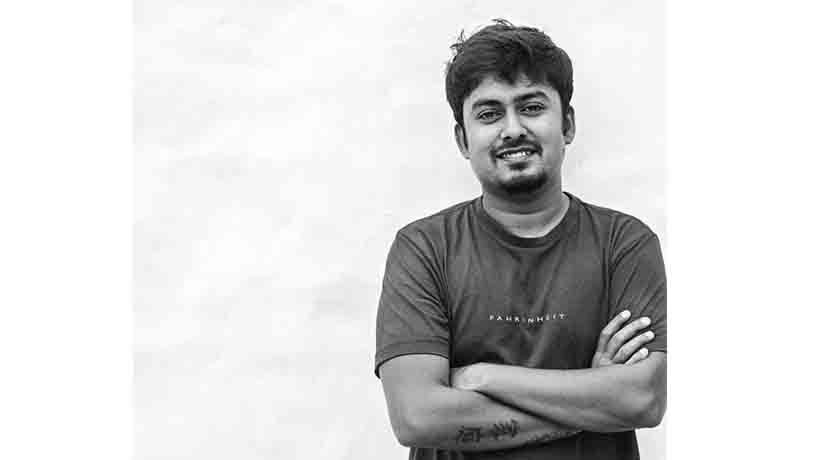 Tom Hellsten (Sound Engineer): Swedish by birth, Tom lives in Thailand from past 13 years. He has been working with sound and music from 15 years of age, and he has mixed and mastered over 5000 songs in the past 4 decades.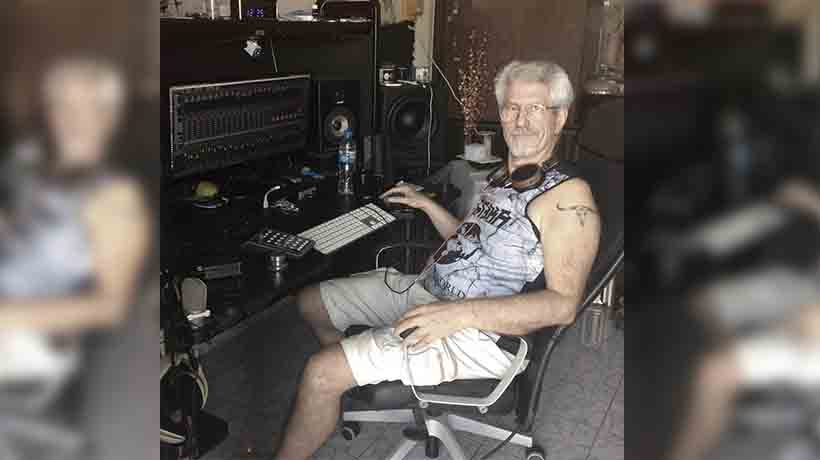 Graham Exton (Guitarist and Bassist): Graham is a musician by heart and plays Guitar, Bass, and also a number of other instruments native to the Bahamas, the place where he lives. He also works at the Bahamas Ministry of Education, and has been recording multiple instruments for a number of international collaborations. He is also a music composer, having a number of instrumental tracks for his credit.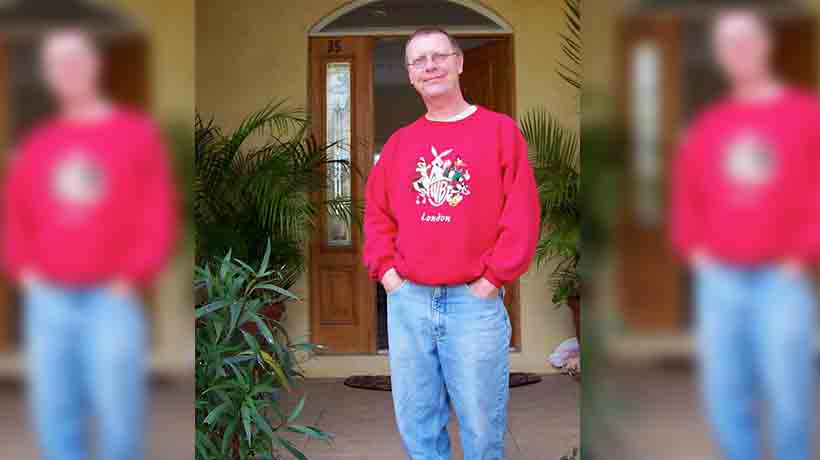 Chinmaya V (Cinematographer): Having grown up seeing his dad working in the dark room capturing photos through film, Chinmaya became an artist. He likes to look at work whether it is cinematography or capturing an image through his camera. Camera for him is one of the tools to create a great art. He has pursued his degree in animation and vfx, and saw his passion in painting and photography.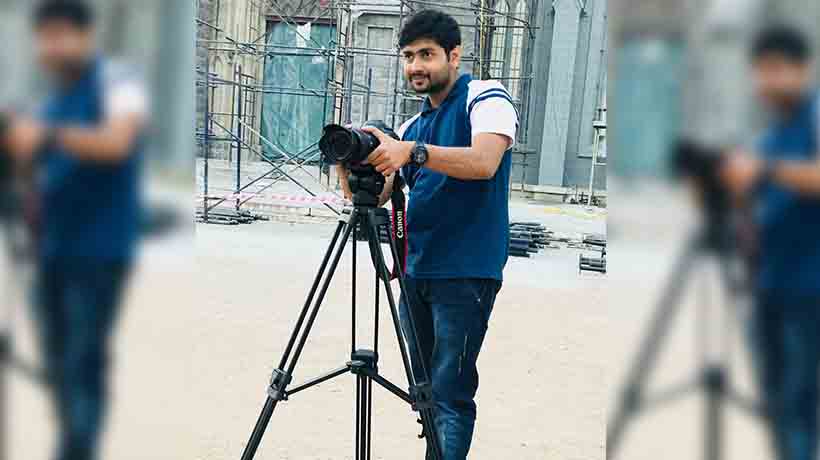 Other Team Members:
Lead Actors Sagar and Aisiri, Title Designer Rajesh Dilldar, Associates Harshith, Ullas, and Vishal are students of visual communication from Amrita Vishwa Vidyapeetham, Mysore.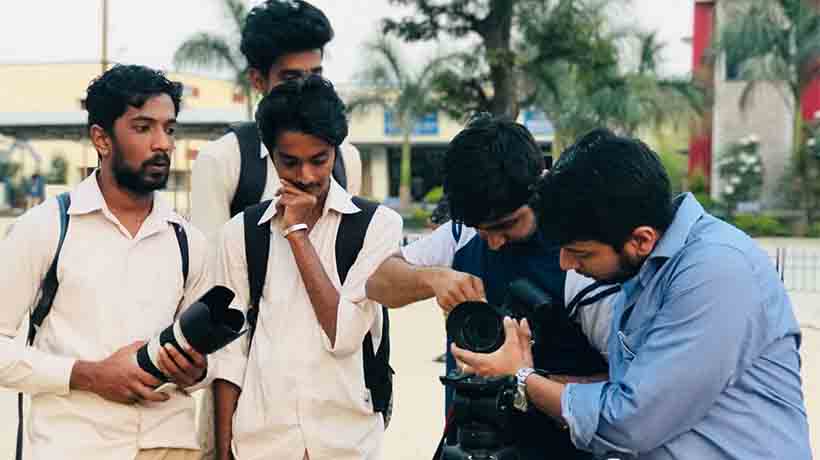 Subscribe To Our Newsletter