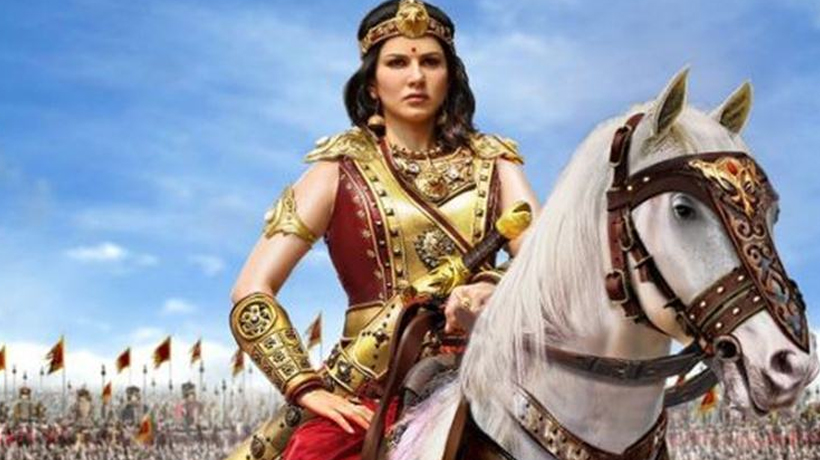 Bangalore : Pro- Kannada groups launched protests against film star Sunny Leonne, this time for her portrayal of Devi in a multi-lingual film Veeramadevi. Sunny Leone is cast as the lead heroine in the role of Veeramadevi in the Tamil period film being made in different languages.
Activists of Karnataka Rakshana Vedike protested at various places in the city expressing their anger at her playing the role alleging that her past image was in contrast to the pious and brave Veeramadevi that she was playing.
At different places, activists garlanded her posters with slippers.
Harish Kumar, president of Karnataka Rakshana Vedike, justified their protests and told media persons that the producer was showing disrespect to a historical figure by featuring a porn star in the lead role of the film. "
"We will not let this happen. This is also a disrespect to the dynasty which built several Hindu temples in Karnataka and it is our duty to ensure that their image is not damaged. If the movie is not banned we will not allow Sunny to enter Bengaluru," he said.
A big budget movie, said to be costing Rs 100 crore to make, is the first film that the actress is doing in South.
Sunny Leonne was at the centre of controversies last year too when the pro-Kannada groups protested against her performance at a new year function that eventually had to be cancelled.
Subscribe To Our Newsletter