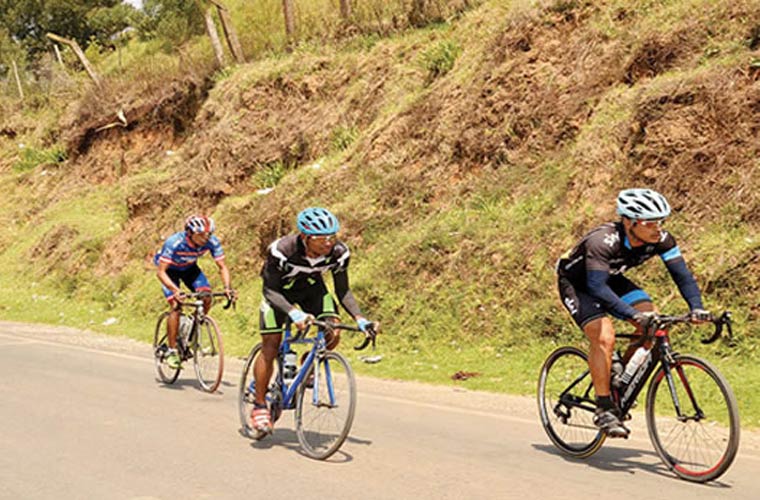 Come December and a lucky bunch of cyclists will usher in a decade of cycling for Tour of Nilgiris (TfN) by pedaling around more than 1000 kimometres across the Nilgiris biosphere reserve in the Western Ghats.
What makes TfN 2017 memorable is the fact that 2017 also marks 200th anniversary of the invention of the humble cycle.
The 10th edition of the annual flagship event of RideACycle Foundation (RAC-F) is scheduled between December 10 and 17, wherein the selected riders will pedal 1000+ km across Karnataka, Kerala and Tamil Nadu.
Starting from Bengaluru, cyclists will pedal through Mysuru, Madikeri, Sultan Bathery, Udhagamandalam (Ooty) and finish the tour by riding back to Mysuru, a release said today.
Cyclists pedaling TfN 2017 will get to ride through amazing terrains including plains, mountains, coffee and tea plantations and three wild life sanctuaries.
The registration for the tour will open on May 1 and this edition is dedicated to celebrating a decade of 'TfN's Cycling Nirvana' and to 'Experience Nature through Cycle' in the Nilgiris and RAC-F has a maximum of 120 rider slots.
From among the registered cyclists, RAC-F will shortlist riders based on their cycling profile and fitness to ensure the chosen cyclists endure 1,000 kms+ of pedaling across some of the most difficult terrains in the Western Ghats.
RAC-F's experience over the last nine editions is that they receive registrations on an average four to five times the rider slot that is made available every edition.
"The Tour of Nilgiris has come a long way and we are delighted to offer Cycling Nirvana to the riders. Our offering of 'Experience Nature through Cycle' has drawn cyclists from all over the world in the earlier editions and we are keen to make the 10th edition as a memorable event as it also coincides with the 200thyear of cycle invention," RAC Co-Founder, Deepak Majipatil, said in the release.
Subscribe To Our Newsletter