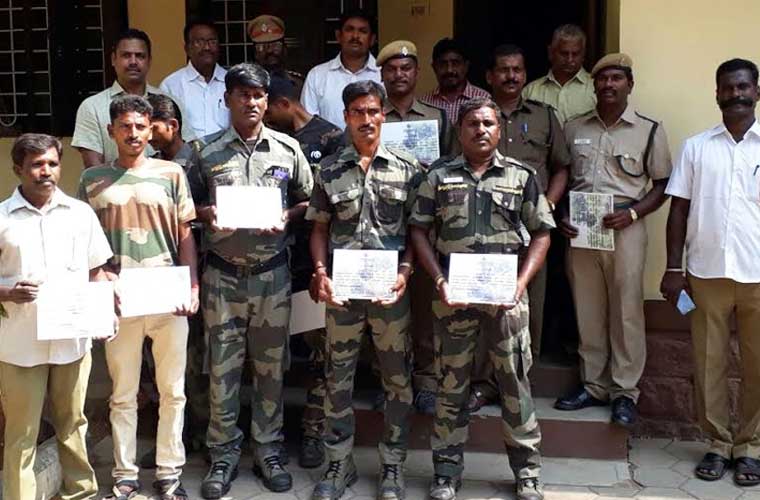 Sixteen 16 forest personnel involved in the rescue of two wild elephants over the last two weeks in the Periyanaickenpalayam range of the Coimbatore Forest Division were awarded certificates and awards by Coimbatore circle Conservator of Forests I. Anwardeen here on Monday.
The staff had been busy, following the accidental fall of two wild elephants. While one male elephant fell into a well in Govanur a week ago, a female elephant collapsed after getting stuck in slush at Kunjurpathi near Palamalai on April 1.
Staff was pressed into service and it took nearly a day-long struggle to rescue the elephant stuck in the slush. Medical assistance also had to be given.
Among the staff involved in the two operations were 10 anti-poaching watchers, a forester, two forest guards and two drivers. Both the rescued elephants were in good health, said a senior forest official
Anwardeen said he it was a proud moment for the department and he was happier to have worked with such staff.
Subscribe To Our Newsletter