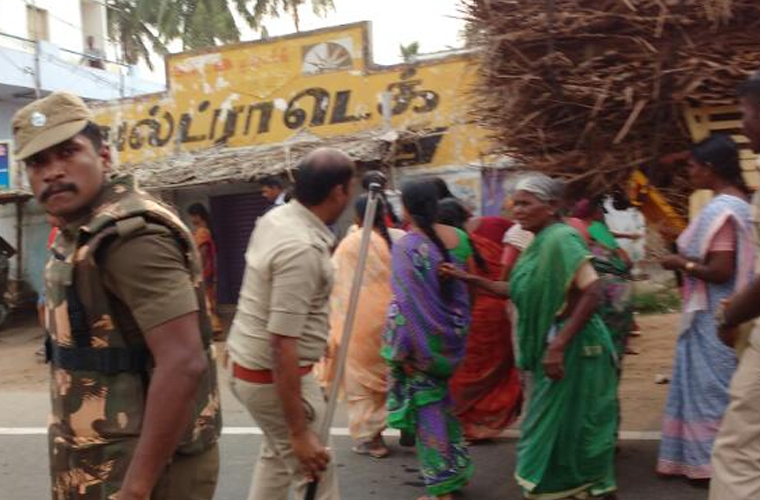 Police today resorted to lathi charge to disperse a group of people who were demonstrating against the opening of a TASMAC liquor outlet in Shamalapuram in Tirupur District, even as a senior police official slapped a middle aged woman, inviting condemnation from the public.
Several women were injured and a person sustained head injury.
According to police, the people, majority of them women, demanded the closure of the outlet and raised slogans in support of their demand. As police attempted to disperse the agitators, they did not relent and continued their protest.
As the women raised slogans, ADSP Pandiarajan, in order to disperse them, slapped a woman, Easwari and pushed two others, asking them to move from the road. Protesting against the police action, members of the public pelted stones at police, who resorted to lathi charge. One Sivaganesh sustained head injury in the lathi charge.
Meanwhile, Kanagaraj, ruling party MLA representing Sulur, was forced to sit along with general public, who were seeking the closure of a liquor outlet in his constituency.
As the people were agitating over the issue, they noticed Kanagaraj coming in the car. A section of the people approached him and asked him to join their stir, which he readily obliged, police said.
Subscribe To Our Newsletter