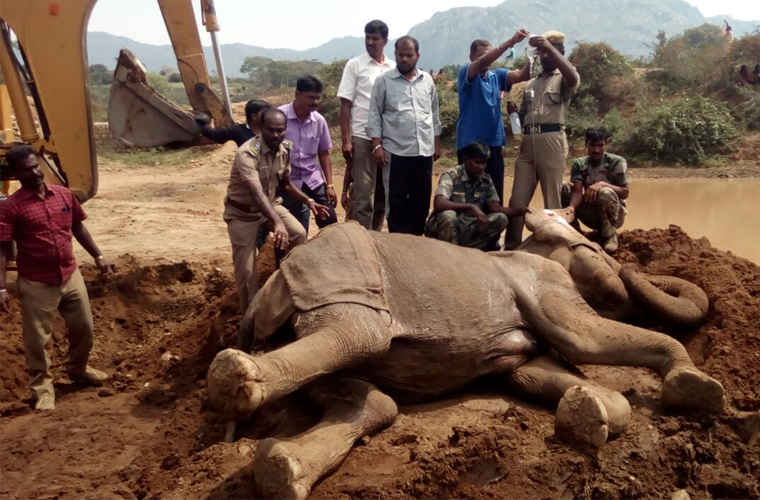 In what can be termed as a miraculous escape, an Anti-Poaching Watcher (APW) working with the Coimbatore Division of the Tamil Nadu Forest Department, was hit by the female elephant while he was trying to rescue it. The APW escaped with minor injuries here on Saturday.
The APW V. Arul (28) from the Periyanaickenpalayam range was standing close to the female elephant that got stuck in a slush. He stood along with the medical team while the incident happened.
The elephant's leg inadvertently hit Arul while it attempted to get up. She was being prodded by the personnel such that she gets up and walks.
He was immediately rushed to a nearby hospital to run an x-ray as the blow was hard.
Luckily for him, he escaped without any major injury.
Subscribe To Our Newsletter