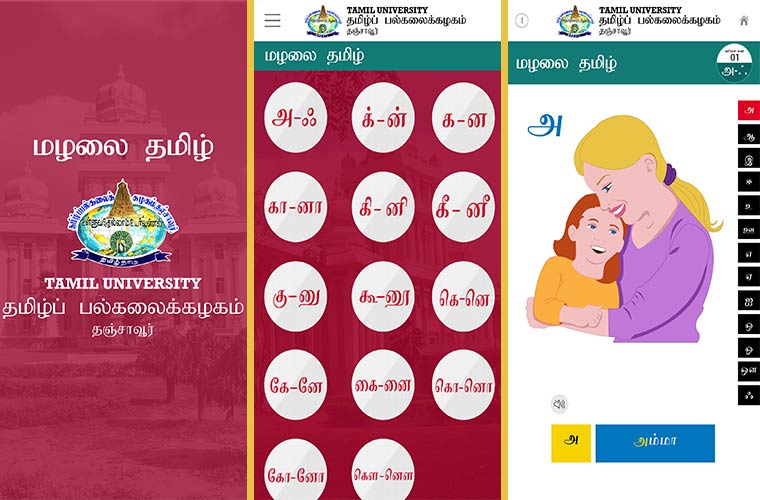 Tamil University, Thanjavur is launching Arumbu, a mobile app for the benefit of the young learners of Tamil. The first of its kind app, which is designed AES Technologies, Coimbatore is to facilitate easy learning of the language, spoken around the world.
Senior Director of NASSCOM K. Purushothaman is to launch the mobile app in Tamil University in the presence of G. Bhaskar, Vice -Chancellor of Tamil University.
The unique feature of the interactive app is that the first time learners could easily learn all the 247 letters of Tamil and it's related words. Even words in complex letters are listed in the app. Apart from the phonetic sound of the letters the users get to learn word association with each one of the letter. By using this app one can learn how to write Tamil consonants, vowels and complex words.
"We have given all the letters, derivative, and pronunciation for each of the Tamil letter, which is unique. Words such as Ke, kau, Koo also finds delineation in the app. The Tamil Diaspora and their children living across the world would be highly benefited as they can learn Tamil language. Even foreigners aspiring to learn the basics of Tamil language, which has a history of over 2000 years, could benefit by this mobile app" said Balaji Raju, Managing Director of AES Technologies.
Subscribe To Our Newsletter