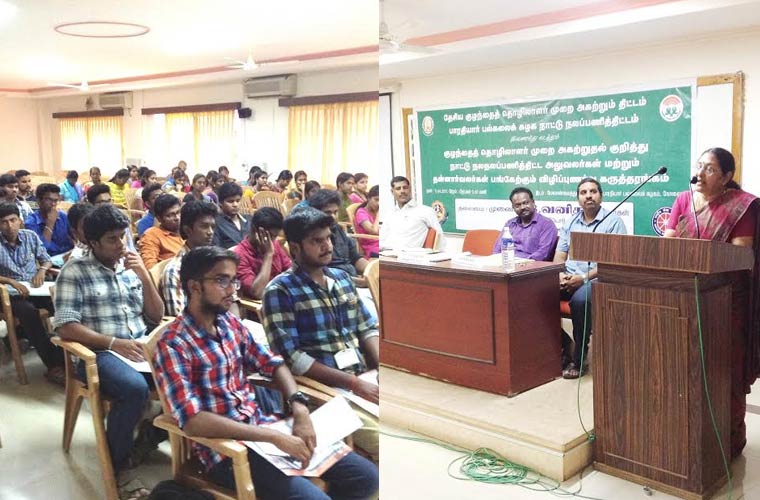 Despite having enough provisions to cater to the educational needs of children, most of the parents are still hesitant to send their children to school said B. Vanitha, Registrar In-charge of Bharathiyar University here on Tuesday.
Talking at a conference on Abolishing Child Labour at the University, she said that in a study that she undertook, it was found that lack of awareness among parents was the main reason for increasing child labours.
"We have to identify such cases where the children are forced to work even when the family is in a situation to afford the child's education. These children should be rescued and given proper education," she added.
Urging the student volunteers of National Service Scheme (NSS) to spread awareness about the negative impact of child labour on society, Vanitha also said that it was imperative that students start spreading awareness among their community.
T.V. Vijayakumar, Director of National Child Labour Project, Coimbatore said that students should also form groups and work towards the betterment of child education.
The conference was jointly organised by NCLP and NSS of the varsity.
Subscribe To Our Newsletter