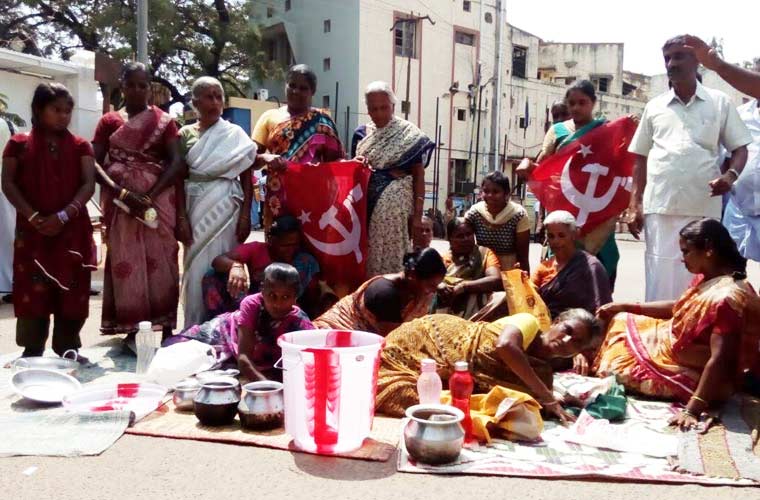 Tension prevailed at the Coimbatore District Collectorate as the residents of Dr. Ambedkar Nagar near Kavundampalayam attempted to stay put on the premises demanding patta (title deeds) on Monday.
As many as 20 residents came with vessels and coir mattresses to the ground inside the premises and raised slogans against the district administration for delaying the issuance of patta.
"We have been living in the area for more than 22 years and confusion prevails among officials whether to grant us patta or not. When one official approves it, the other delays it," said a resident.
They also added that it was farming land they were staying in and not a water body as claimed by some. "There is a 20-foot wide canal running in the area and it is functioning as a storm water drain," the resident added.
The protesters were later pacified by the police who said the matter would be looked into.
Subscribe To Our Newsletter