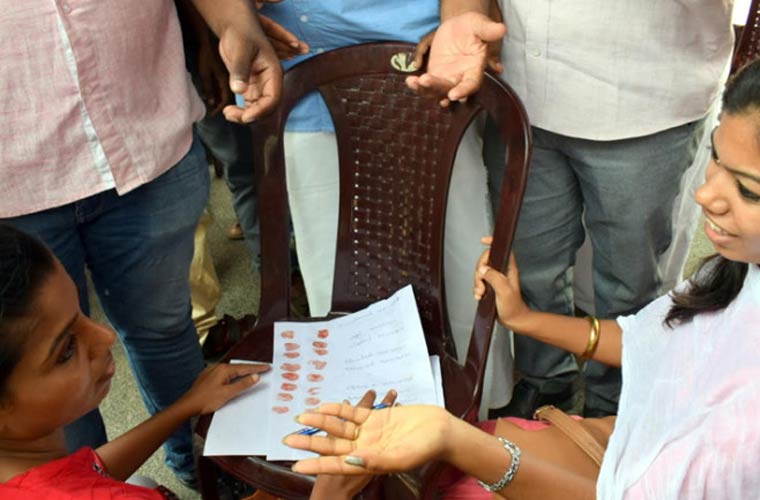 People from different walks of life, including farmers, students and general public, today began a blood signature
campaign to express solidarity with the agitating farmers in the National capital nearly for the last one month.
Thumb impression with blood was affixed on paper expressing support to the cause of farmers, who have been demanding waiver of nationalised bank loans, constitution of Cauvery Managemenht board and a drought relief of Rs.40,000 crore.
It was planned to collect two lakh thumb impressions and send it to the President, seeking his intervention for solving the problems, police said.
The farmers' belonging to apolitical farmers' association, present in the specially erected shamiyana, accused the Centre of neglecting the interest of farmers in Tamil Nadu.
Subscribe To Our Newsletter