The Country Coordinator, Biodiversity International, Delhi, N.K. Krishnakumar on Wednesday said that supply of good quality produce through public distribution system can be achieved by scientific intervention on grain storage.
"This is important as the 40 metric tonnes of reserve grain stock cannot feed more than two consecutive years of drought in the changing climate scenario," Krishnakumar said, while inaugurating a workshop on scientific approaches in preventing grain losses organised at Tamil Nadu Agricultural University. He suggested the exploration of genetic technologies as new tools in this area.
In his address, ICAR Deputy Director-General (Agricultural Engineering) K. Alagusundaram shared his research experiences on grain storage at Canada, Delhi and Tiruchi and said that bulk storage of grain could minimize losses compared to bag storage methods.
"Through Food Corporation of India (FCI) 60-72 metric tonnes of grains are stored which at the current minimum support price works out to around Rs. 1 lakh crore. Placement of trained entomologists in FCI godowns to save these stocks is the need of hour, " Alagusundaram said.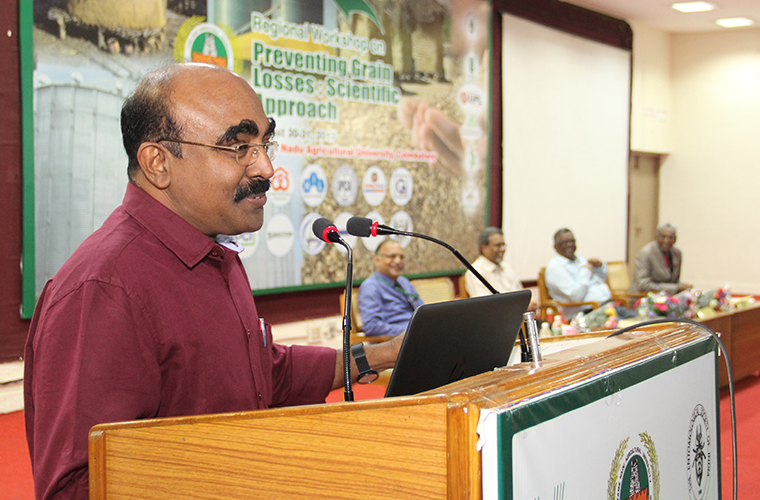 TNAU Vice-Chancellor Dr. K. Ramasamy emphasised the need for scientific storage of the food grains to achieve price consistency and uniform distribution all through the year.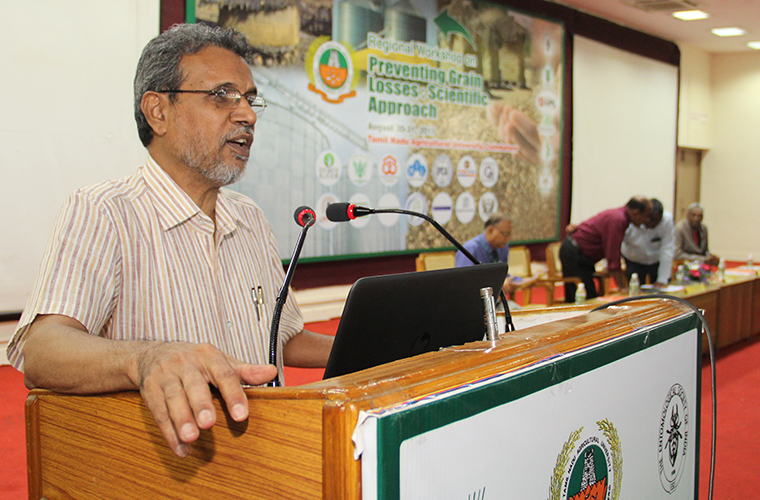 An exhibition and practical demonstration to 600 farmers on use of insect traps will be held tomorrow.
Subscribe To Our Newsletter