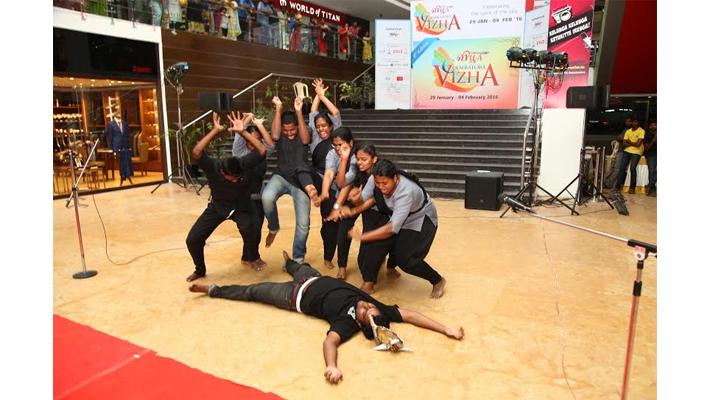 They do not have a stage, lightings, or microphone system to support them. Their strength is the characters and the message they deliver. Yet they are a big hit with the audiences. Street plays are well received in Coimbatore city. Recently, the city got an opportunity to witness two street plays on consecutive days in two different locations.
One of the street plays was performed at Brookefields Mall, as part of the Coimbatore Vizha celebrations. Students of a city-based college brought to light the causes of killer disease cancer. The group of nearly 10 students conveyed the message that lifestyle changes are the reasons why many are becoming victims of cancer.
Yet another street play that became a huge hit was the one that celebrated the 25th week of Happy Streets. The students of Krishna Arts and Science College came together and conveyed the message of keeping the city clean through their street play. About a dozen students from Krishna Arts and Science College brought out the concept of not dumping waste in front of anyone else's home. This 15-minutes long play was the perfect way to call it a day at Happy Streets.
Subscribe To Our Newsletter