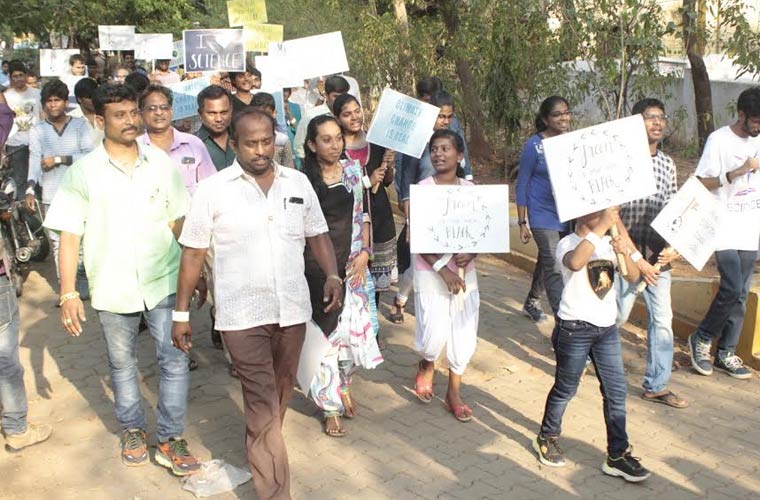 Joining the rest of the world in an effort to create awareness about science and technology among fellow Coimbatoreans, close to 100 people from different walks of life took out a marched for science here on Saturday.
Held as a part of the 'Earth Hour' commemoration, the 'March for Science' was also held in 300 other cities across 40 countries with the participation of over 10 million people out to create awareness about the importance and right usage of science.
Inaugurating the event, Deputy Commissioner of Police of Traffic S. Saravanan said the country was growing in science and technology. "We are seeing advancements regularly in science here, yet our country is still unable to get a Nobel Prize. It should happen soon," he hoped.
Deepak Varma, member of the School of Science that organised the event, said details of the event would be sent to March for Science organisation based in Washington for update.
Participants walked the entire stretch of Race Course holding placards.
Subscribe To Our Newsletter