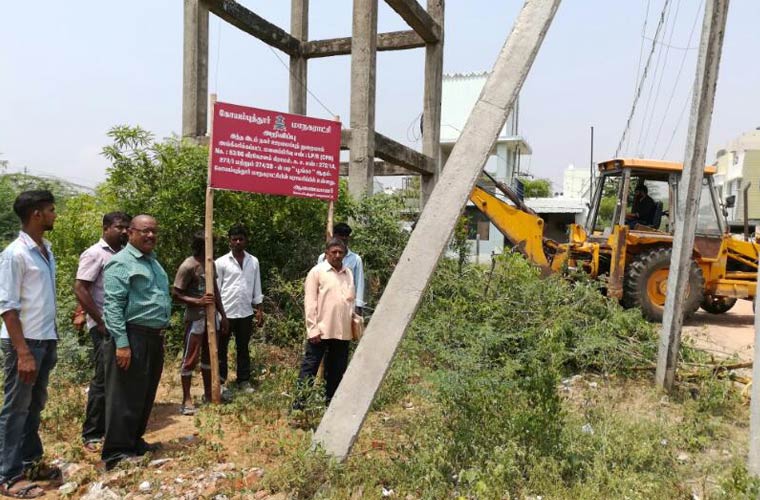 Corporation Officials today retrieved 0.79 acre of encroached reserved sites worth Rs.7.37 crore from two places in West and Central zone.
In its continued drive against such encroachments, officials today carried out raid in Ward 45 and attached 31.56 cents of land in Trisquare Tara Group House Lay out in Sanganur in Central Zone valued at Rs.1.37 crore, the Corporation Commissioner, Dr. K. Vijayakarthikeyan, said.
In another drive in Ward 18 at Ravees Avenue in Veerakeralam in West zone, the officials retrieved 47 cents worth Rs.six crore, he said.
The Corporation, since November last, has attached encroached reserve sites worth nearly Rs.290 crore.
Subscribe To Our Newsletter