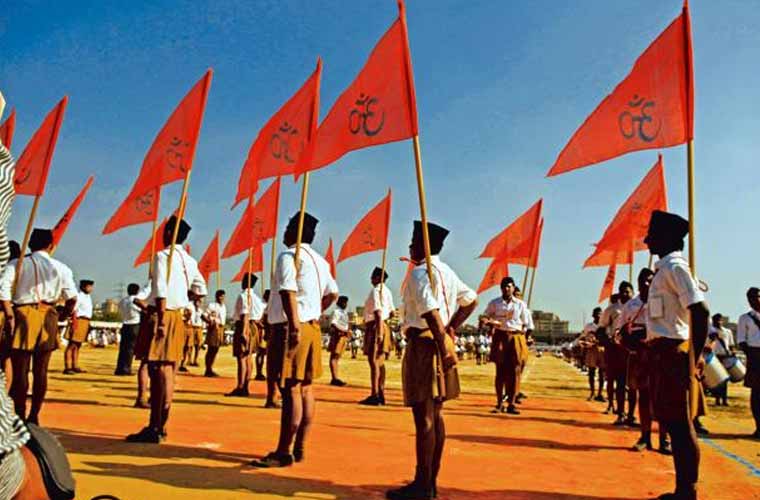 Forces working against the unity and integrity were vitiating the political atmosphere in the country and encouraging regionalism, according to the RSS which began its three-day annual national executive meeting here yesterday.
"There are other countries creating hurdles in way of Bharath becoming a strong and vibrant global power," the organisation's annual report says.
"We are moving forward in our mission of social awakening and arousal of potent power to transform the society and nation. It is our belief that we can tide over this situation with firm commitment, and by resolving our internal social problem with a co-ordinated effort," it added.
On demonetisation, the report said it was a very bold move. Though common people faced some difficulties which was natural, they showed `immense restraint, patience and patriotism' which was commendable.
"The move taken to curb black money, fake currency and problems created by terrorists using money power was in the right direction and must be welcomed and lauded. Only time will tell about the timing and efficacy of this decision," the report added.
Regarding the surgical strike, it said that instead of controlling anti-India activities, Pakistan, by giving shelter to anti-India forces, was indulging in proxy war against India, forcing the government to go for a surgical
strike in September.
The Centre has indicated its strong will power and also successfully turned global opinion against Pakistan, resulting in cancellation of SAARC conference proposed in Islamabad, the reports says.
The organization has also congratulated ISRO scientists for `creating a new world record in space science' through the launch of 104 satellites at one go.