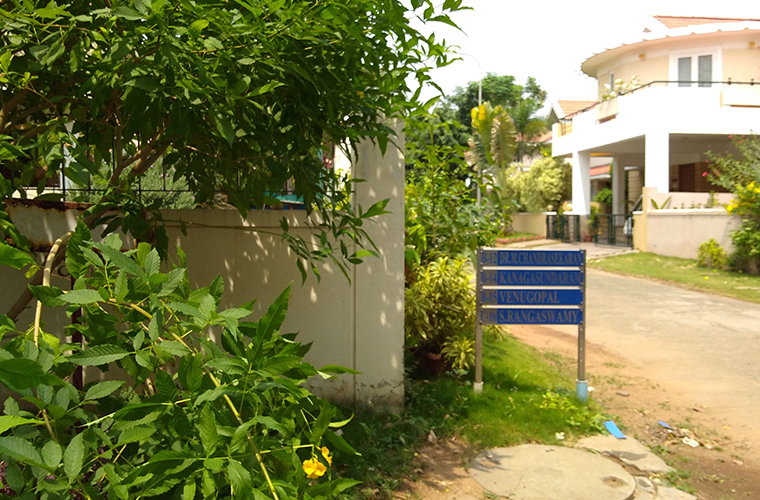 In what could be a violation of the Tamil Nadu District Municipalities Act 1920, many builders have encroached the splay areas that are supposed to be a common area in various parts of the city.
The areas that are meant to give clear view to the people approaching road junctions, have been used by the builders to put up sign boards and create artificial landscapes in most areas blocking the view of the vehicle users, resulting in accidents.
As per rules, buildings located at the intersection of two or more streets/roads are required to be rounded off or splayed off. The Coimbatore City Municipal Corporation Act, 1981 and GO No 130 dated 14.06.2010, Development Control Regulations also state the same.
However, the corners have been taken over by sign boards or other constructions. "These spots have been encroached upon during construction," said S. Kanagasundaram, Convener of the Licensed Building Surveyor's Association.
Most of the houses do not have such splay areas resulting in blind corners posing danger to road users, he added.
"Such encroachments are common in residential areas where children play on the streets. Plants, name boards and vehicles add to the problem," said another consumer activist.
When contacted, planning authorities said they have taken note of violators in residential areas "We are collecting details on the issue and will soon be issuing notice," said an official.
Subscribe To Our Newsletter