Dr K Krishnaswamy, leader of Puthiya Thamizhagam (PT), a Dalit outfit, who has been voicing his support for the centre's new national entrance examination for medicine, has been caught in the wrong foot.
After he sought a CBI probe into the death of medical aspirant and Dalit girl Anitha who was a victim of NEET, former CPM legislator K Bala Bharathi, who was his colleague in the Assembly in 2011-16, charged him with having obtained a medicine seat for his daughter from the then Chief Minister Jayalalithaa.
In her Facebook post, she said, "When Krishnaswamy was speaking in the Assembly, a minister got up and asked whether he forgot about the medicine seat offered to his daughter despite she scoring low marks by Amma the next minute he pleaded."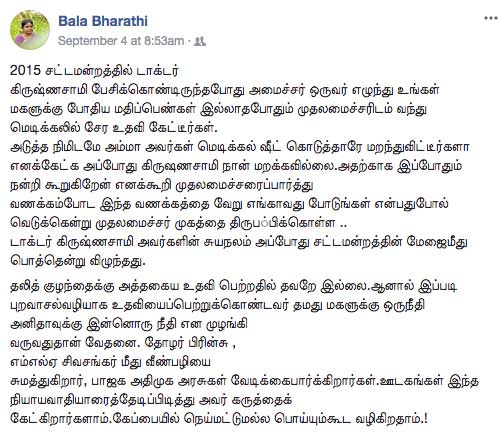 She further said it is saddening to hear him speak against Anitha's case after having obtained help for his daughter through the backdoor. The CPM leader followed it up with another post asking the people not to believe the rumours that she has taken down her previous post. "I will never remove it even if the roof comes down,"she thundered.
Soon after her post, the media persons caught up with Krishnaswamy and asked his response for Bala Bharathi's statement. Visibly irked, the Dalit leader retorted he never knew any such woman and left the place in a huff.
Meanwhile, to her rescue came another former MLA Jawahirullah. "What comrade Bala Bharathi says about Krishnaswamy is absolutely true. I, who was sitting next to him in the House, is a witness," he said.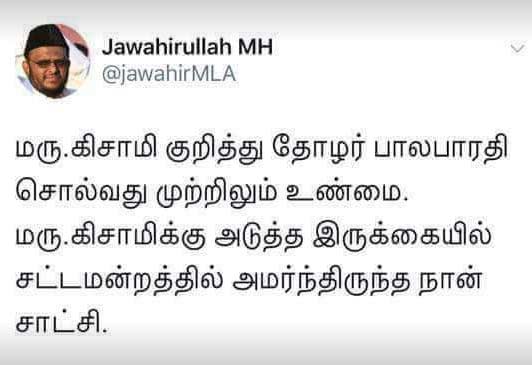 No sooner than Bala Bharathi revealed the happenings in the Assembly then, the facebookers dug out the 2014 assembly records and let the cat out of the bag.
Here is the copy of the 2014 Tamil Nadu Legislative Assembly Debates Official Report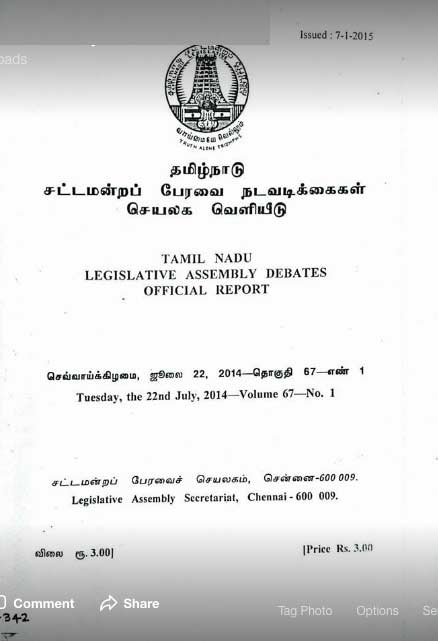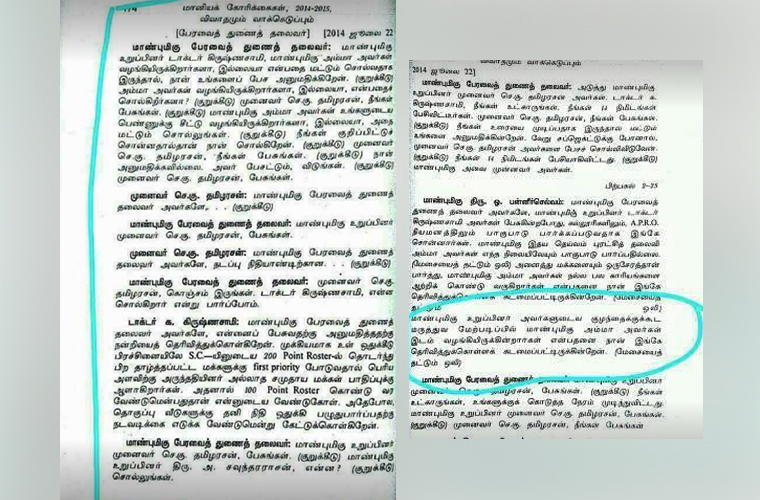 Subscribe To Our Newsletter