With the State Government making it mandatory for drivers to carry original licences from Friday (September 1), the facebookers are going hammer and tongs against its decision.

Many of them are wondering what is the necessity to carry the original document when the government is claiming to give thrust on e-governance and digitisation of all records.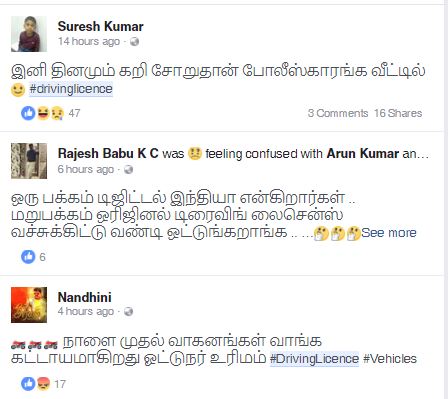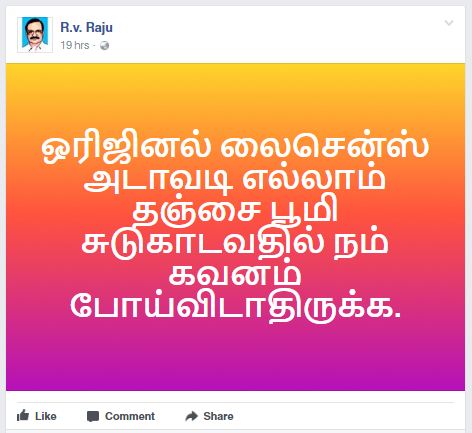 A minister's explanation that many produce duplicate licence to the police and escape is pooh-poohed. One of the users asks when they are using machines to slap penalty, can't the cops find out whether the licence is valid or not. Many of them feel that this practice would only help the khaki-clad men take bribe.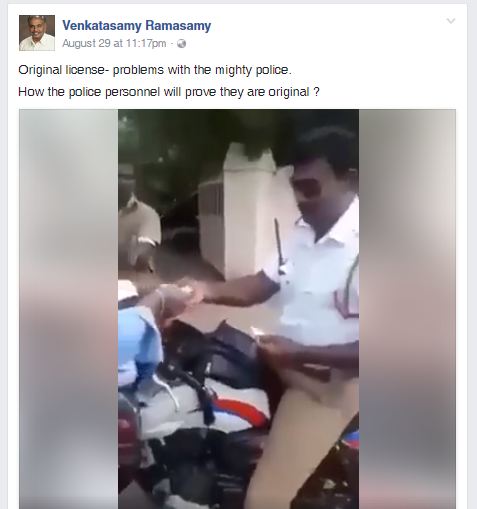 Another valid question another person raises is why can't driving licence be linked with Aadhaar. Moreover, they say it is not easy to get licence if it is lost, as it is to get Aadhaar or voters' identity card from e-service centres. They also wonder whether the police would act on complaints lodged online about the missing licence and give a copy of the FIR.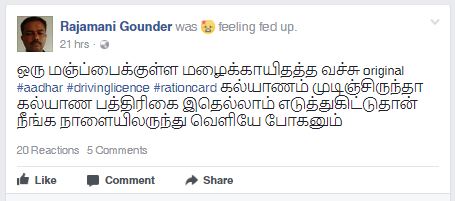 Facebook having become a forum for the common people to voice their opinion, we bring to you what some of them have posted on the issue. A photo of original licence fastened to the key chain is also in circulation – a simple and workable idea given to the people on how they could have it with them whenever they go out on their vehicles.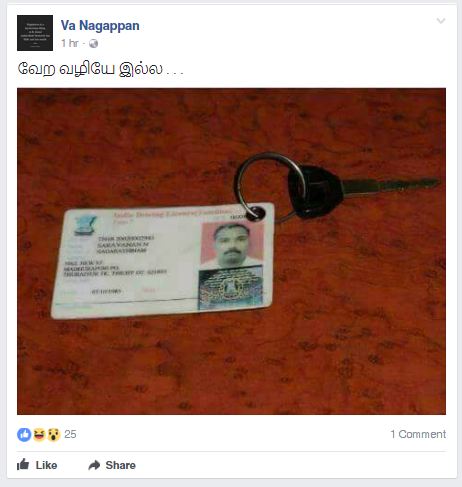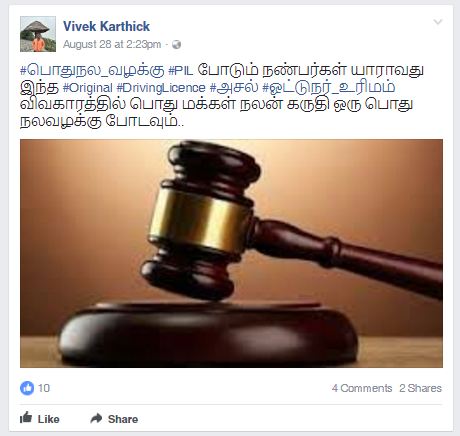 Subscribe To Our Newsletter