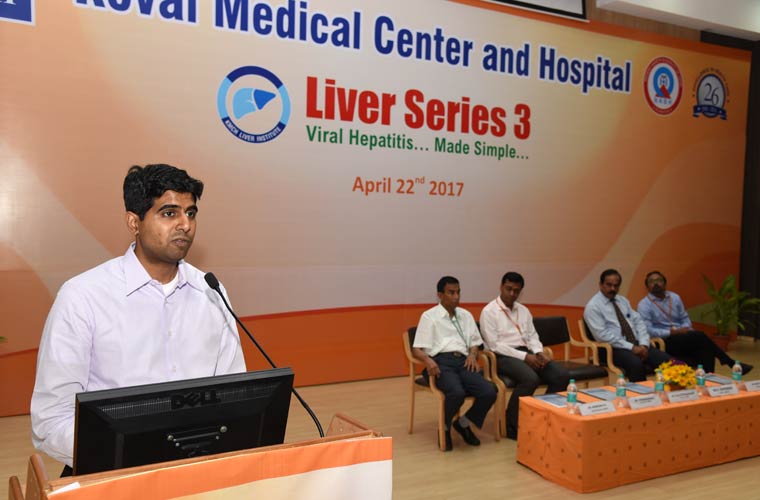 A greater need was being felt on treating liver-related diseases and liver transplantation, said Dr. S. Vivekananda, Head of Kovai Medical Centre and Hospital Liver Insitute.
Addressing a seminar 'Liver Series 3- Viral Hepatitis… Made Simple' organised by KMCH Liver Institute, he said the hepatitis virus has affected around five crore people in India. "The virus is said to be more dangerous than HIV, TB or malaria. Through this initiative the KMCH Liver Institute has decided to impart the specialised knowledge to practicing clinicians and general surgeons at large," he said.
Dr. Arun Palanisamy, Director, KMCH, said KMCH was committed to educating the general public and the medical fraternity about the importance of preventive and corrective measures to be adopted prevention and spread of hepatitis viruses.
"This seminar is a meaningful platform for consultants across the nation to interact and debate various issue related to live diseases ,which is made possible by KMCH Liver Institute and by Dr. Vivekanandan and Dr. Rajeev Sinha," he said.
About 150 physicians and general surgeons from across Tamil Nadu took part in the workshop where various special, specific techniques and preventive measures were deliberated.
Subscribe To Our Newsletter