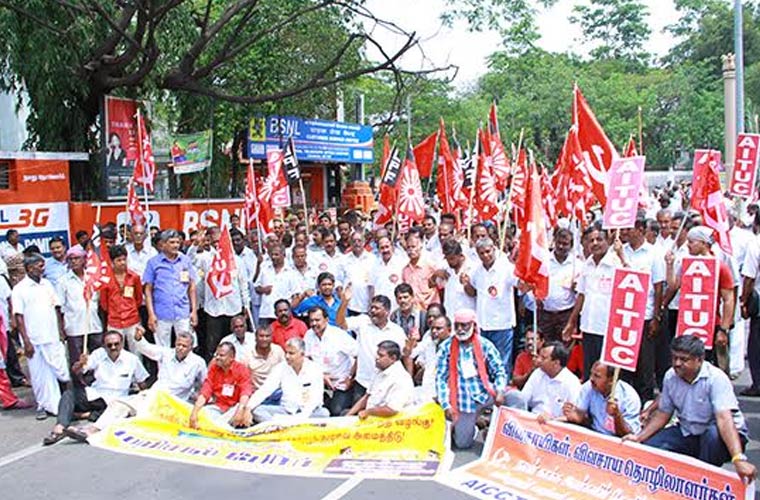 Nearly 5,000 activists of various political parties were arrested across Coimbatore and neighbouring districts on Tuesday when they attempted to stage a picketing in support of the demands by farmers. Majority of the shops and industries downed shutters in solidarity with the state-wide dawn-to-dusk hartal.
Only a few government buses and taxies plied, affecting normal life. Most of the hotels, eateries, shops and other commercial establishments remained closed in support of farmers, police said.
As the district party leaders and workers attempted to stage picketing at various places in the City, Tirupur, Salem and Nilgiris, police arrested them and kept in different halls, they said.
About 25,000 small and micro industries remained closed in and around Coimbatore and 10,000 knitwear manufacturing units and allied industries downed their shutters in Tirupur.
Besides hotels, eateries and petty shops remaining closed, tourism activities were also affected in Udhagamandalam, Kothagiri and Coonoor in the Nilgiris.
Salem wore a deserted look and majority of vehicles were off the road.
About 2,000 workers were arrested when they attempted to stage picketing in 20 places in the City, while 1,000 party workers were arrested in rural limits and 500 agitators were taken into custody in the Nilgiris.
There were some tense moments in Tirupur when some party workers took on police who came to arrest them. However, they courted arrest after this.
Subscribe To Our Newsletter