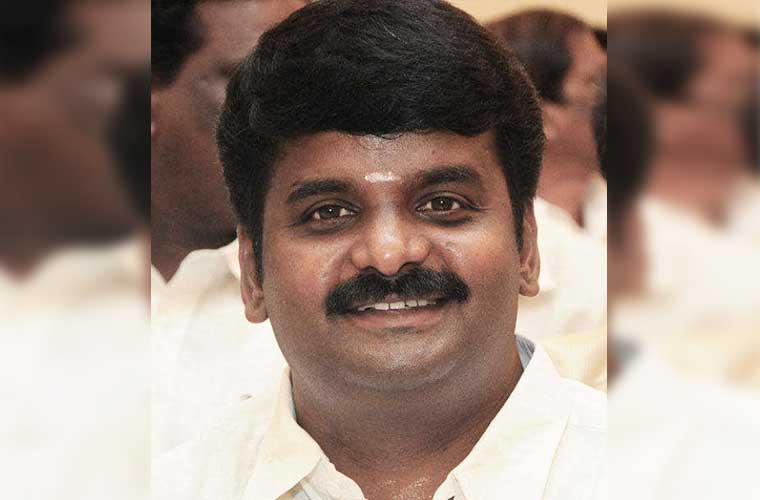 Chennai and Tamil Nadu woke up to Centre's move to check money power in RK Nagar bye poll. Huge sums of money recovered from the many premises raided across Tamil Nadu, sources said.
Chennai: Yes, money was flowing like the proverbial water, or in Chennai should we say like arrack, in RK Nagar going to polls on April 12. Along with the common voter, the sleuths of IT fed information by election observers, also knew what was happening in the small constituency with a little over two lakh voters.
Money was the only factor in the poll with very high stakes for the ruling faction of AIADMK headed by VK Sasikala whose unit fielded her nephew TTV Dinakaran to retain Amma's constituency.
With the going price for each vote said to be in the range of Rs 10,000 and more, it was only a matter of time when EC would have acted. Also, because the pressure social media was putting on the credibility of the election commission itself.
So, Friday morning began with raids on health minister C Vijayabhaskar, film actor and Sammuthuva Makkal Katchi leader Sarathkumar and ex-MP of AIADMK C Rajendran, Dr MGR Medical University VC Dr Geethalakshmi in Chennai and other places in Tamil Nadu. Some 35 locations across Tamil Nadu were being searched by IT sleuths.
Former MLA Sundaram, speaking to media on behalf of TTV Dinakaran said "only ED people should know why the raids were being conducted. "Dinakaran is on course to win a thumping victory and to stop this and to stop our main campaigner Vijayabhaskar, the raids were being carried out."
IT sleuths, accompanied by local police and para military personnel, raided the premises of the minister and few MLAs located in the secretariat as also in the assembly. The rooms allotted to the minister and deputy speaker were also searched by the officials.
Through there is no official word about the seizures, it is being said that huge amounts of cash and documents relating to elections, like voters list and the like, were recovered from the premises in Chennai.
According to sources, a huge cache of money, running into crores of Rupees was recovered from the residence of the state health minister. Similarly, few lakh Rupees was also recovered from the actor Sarathkumar, who has extended support to Dinakaran in the poll, sources said.
At actor Sarathkumar's residence, his wife actress Radhika was also present when raids were taking place. Besides, the IT investigators had also raided a hotel in Egmore in the city where voters from RK Nagar were being handed out money in new currency notes. It is said that Vijayabhaskar had spent some time in the hotel three days ago, where people from Pudukottai, from where the minister hails, were also present at the time in the hotel.
Incidentally, Vijayabhaskar was prominent in the operation Kuvathur (the resort where MLAs were kept in confinement for over 10 days) before the trust vote and had posted his men from Pudukottai to guard the MLAs, sources said adding that the minister was on the IT radar for a long time. At the premises of one of the minister's aides, a sum of Rs 2.2 crore was seized sources said.
In all, raids were carrying on in 21 places in Chennai alone and at 35 places in all at properties of health minister. The raids are being carried out at 11 places in Pudukkottai, two places Triurchirapalli and one place in Namakkal.
Subscribe To Our Newsletter