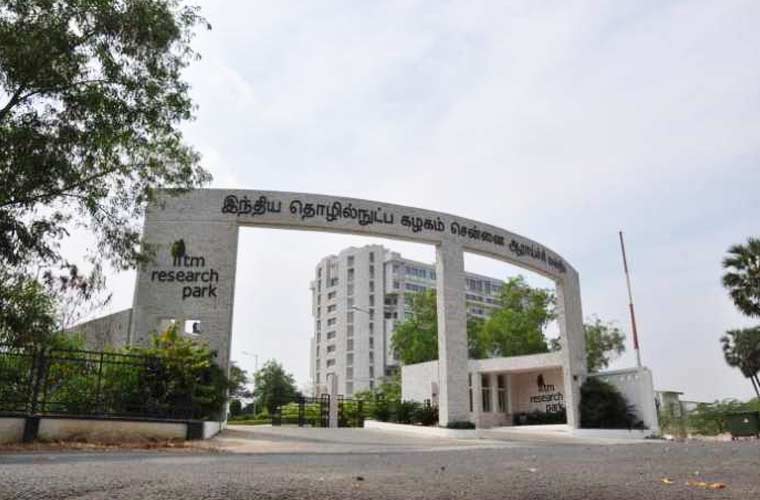 Chennai: Indian Institute of Technology Madras (IIT Madras) has once again emerged as the top engineering institute in the country under the National Institutional Rankings Framework (NIRF) of the Union Ministry of Human Resource Development. The rankings also adjudged IIT Madras as the second best institution in the country, after Indian Institute of Science Bengaluru under the overall ranking of institutions.
In the category of 'engineering institutions', IIT Madras topped the list followed by IIT Mumbai Bombay and IIT Kharagpur, respectively.
IIT-M director Bhaskar Ramamurthi said, "It is a matter of great satisfaction for IIT Madras that it continues to be ranked first among engineering institutions in the country. We have improved our performance on most parameters, and quite significantly too on some key ones. We are heartened that this improved performance has ensured we remain at the top position for the second year in a row."
Started in 2015, NIRF outlines a methodology to rank educational institutions across the country. The parameters used for ranking broadly cover `Teaching, Learning and Resources', `Research and Professional Practices', `Graduation Outcome', `Outreach and Inclusivity', and `Perception'.
Though the broad parameters remained the same this year, there were significant changes in some of the sub-parameters. Moreover, besides ranking institutions under specific disciplines as done last year, every large institution was also given a common overall rank this year, he said.
"The top rank is a reflection of the complete commitment of the faculty, staff and students of IIT Madras towards fulfilling the objectives of the Strategic Plan 2020 that we have set for ourselves," added Ramamurthi.
Subscribe To Our Newsletter